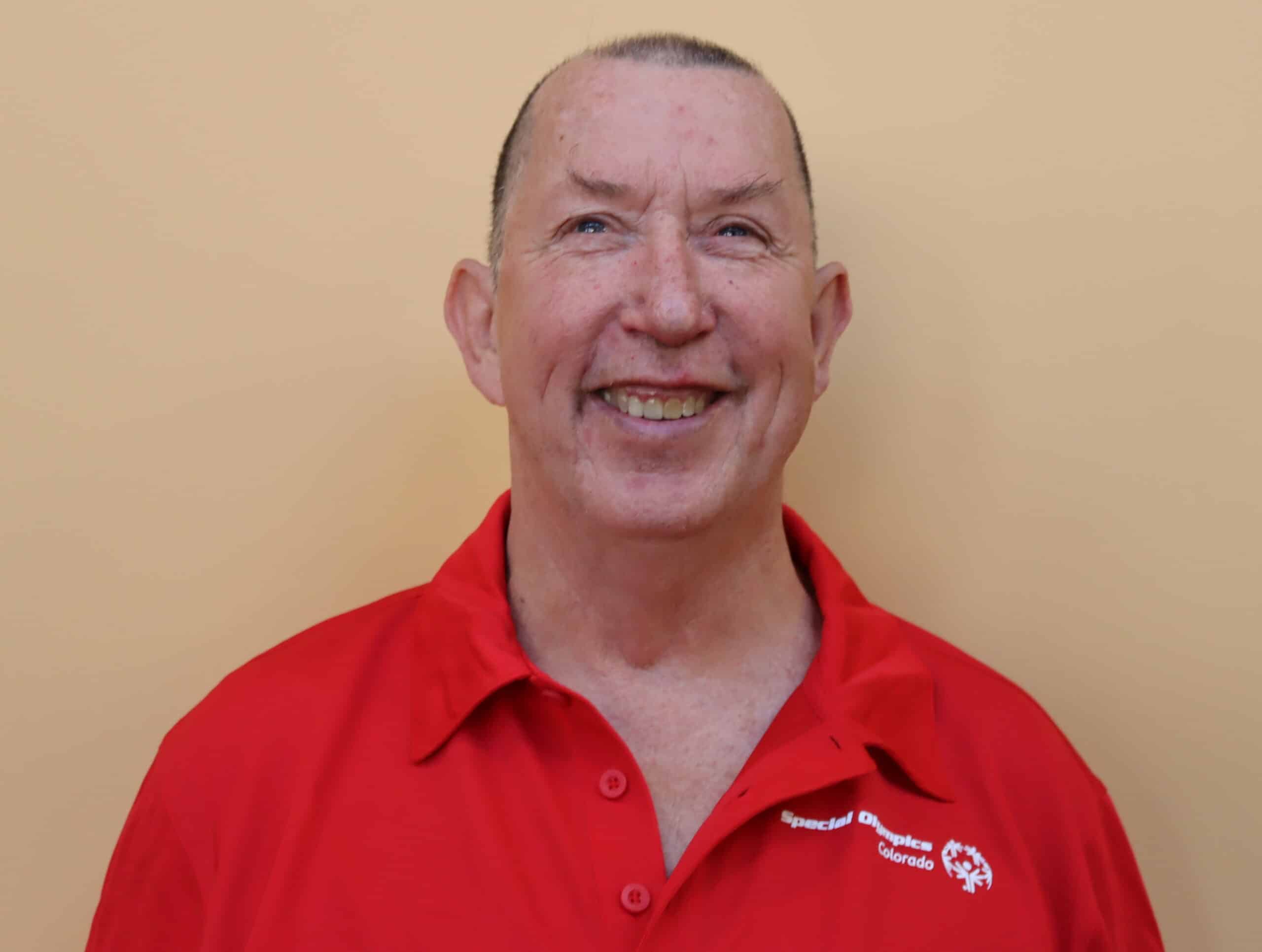 Greg Mark has been involved with Special Olympics Colorado for an impressive 52 years, since joining in 1971. Throughout his time with Special Olympics, he has competed in a variety of sports, including swimming, triathlons, and his personal favorite at the moment, bowling. Greg isn't just an athlete – he also coaches basketball and works full-time at Colorado State University. "I am very busy, but I love what I do and wouldn't change anything," he said. 
One of Greg's favorite things to do when he has a break in his busy schedule is spending time with his daughter, who is also a Special Olympics athlete. Together, they compete in sports and have even played on the same team a few times!  
Additionally, Greg is a Special Olympics Colorado Fitness Captain. "I am responsible for helping the coaches lead exercises and getting the teams ready to go before practices," Greg explained. As a coach himself, he is always watching out for athletes who may be struggling with certain stretches and loves to provide modifications to make each athlete more comfortable and at ease.  
As much as Greg enjoys competing in sports, what he loves the most about being a Fitness Captain is getting the chance to go out into the community and spread the word about Special Olympics and get others involved. He has extensive experience with the organization, allowing him to be a wonderful resource for newer athletes, and most importantly, is always willing to go out of his way to help them out in any way they need. "It is so fun to get others involved, especially those who aren't aware of all that Special Olympics offers," Greg said. "Seeing new people join always makes my job worth it."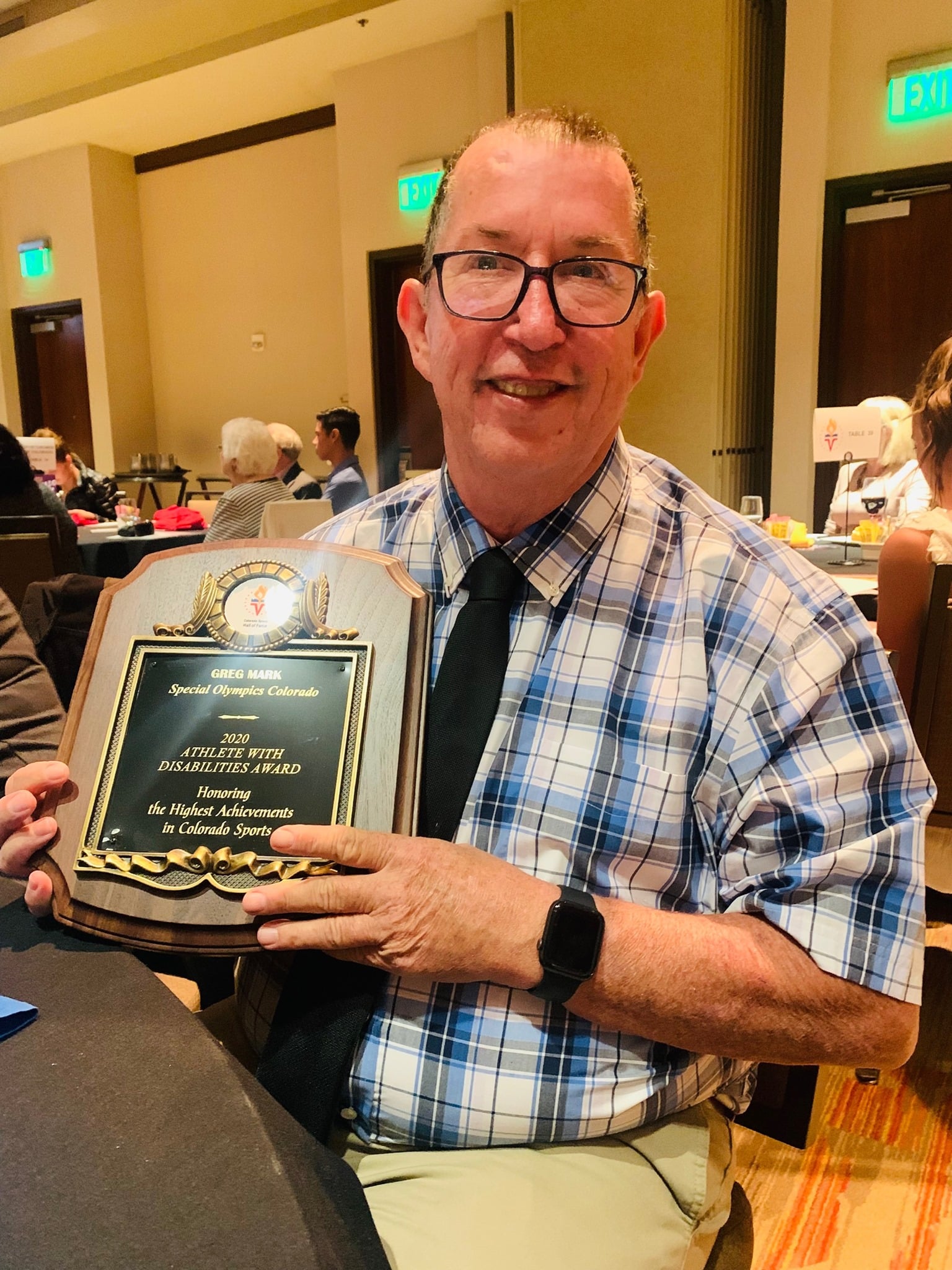 When asked what his favorite memory of being a Fitness Captain has been so far, Greg mentioned that there were simply too many amazing memories to name – a testament to the numerous positive experiences he has had during his time with Special Olympics. In addition to being a Fitness Captain, he is also a Health Messenger, where he has spoken to over 100 students from Colorado State University about Inclusive Health. He has also given a speech to 400 officers in Florida about how to effectively recruit new athletes.  
Greg's hard work, time, and dedication to serving and being an athlete have not gone unnoticed – he has been given several awards and recognized statewide for his impressive actions throughout the years. In 1995, he was inducted into the Special Olympics Colorado Hall of Fame as the Male Athlete of the Year in 1987. In 2020, Greg was also honored at the Colorado Sports Hall of Fame with the Athlete with Disabilities award. "I have been very lucky to be able to do so many cool things with Special Olympics," said Greg. "I have been able to give speeches to hundreds of people, travel to places I've never been before, and meet lifelong friends." 
Greg has made a special impact through his contributions to the Special Olympics community. His work as a Fitness Captain has had a significant impact on numerous athletes within the program and his passion and dedication to the organization are inspiring to anyone lucky enough to meet him. Overall, Greg is a wonderful example of what it means to be a Fitness Captain and an advocate for inclusivity and accessibility in sports. His work will undoubtedly continue to inspire others for many more years.