Vincent Egan's Journey to USA Games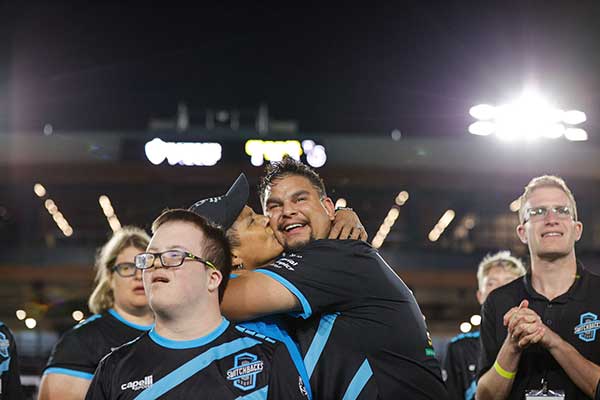 Special Olympics Colorado athlete Vincent Egan, is heading to the 2022 USA Games to compete in Golf. In the blog post below, he talks about his preparation for USA Games, what the Games mean to him, as well as his appreciation for those who are supporting him on the journey.
When I found out I was selected to compete at USA Games, I was in shock!!  It actually took me a little while to get over the excitement. Having it announced during the half-time of the Unified Switchback's Game was awesome. It was a real surprise.
It is such an honor and privilege to represent Colorado in golf.  I have dreamed about playing golf for Team Colorado for a long time. I am so excited and I really want to do my best.
When I get to USA Games, I am looking forward to playing golf and seeing guys I've met at other competitions. One, in particular, is Pete Condon from Washington. I am excited to hang with the Colorado crew. We have some great athletes going.  I also look forward to seeing Opening Ceremonies; they always plan something cool.
I'm also excited to see other athlete friends. My friend Angel Athenas, from New York, will be competing in powerlifting and my friend Kayla, will be coming from Michigan to watch me play.  It will be great to see everyone.
I'm excited to be on the team and to shed a light on the sport of golf. It's a game that has given me confidence and many friendships.  I mostly play team sports, like soccer, flag football and basketball.  I've played golf for almost 15 years, competed in Alpine Skiing, swimming and took up tennis last year, but golf is my favorite individual sport. Actually, it's my favorite sport of all time!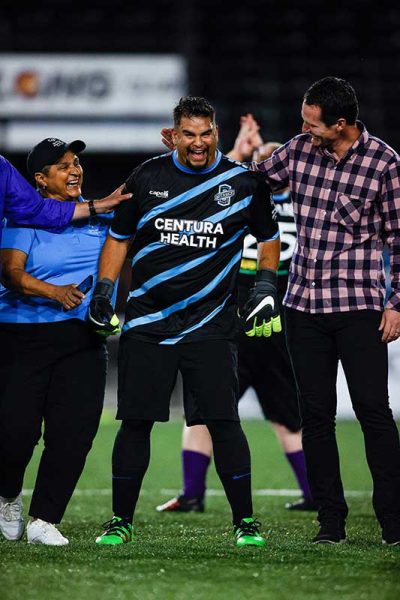 I've been preparing for USA Games the second I found out I was going. I immediately asked my friend and mentor, Josh Noble, if he would be my caddie.  Next, I started out by preparing mentally and created a training plan. I talked to people in my life about my goals and how to make them a reality. My friends at Eisenhower Golf Course, and the Air Force Academy, plus  people in my life such as Theo Gregory, Mike McCoy and Mike Elrod have really backed me. I truly value their support.
Over the winter months, I trained at a gym.  I got a personal trainer, my good friend Gary Martinez, and I was fortunate enough to have GOLFTEC, Sean Fleming, sponsor some individualized lessons for me.
I made a vision board to stay on focus. We have done some Team Egan fundraising and are having fun making soap at Buff City, that smells like "VICTORY" and brewing "Colorado Gold" beer at Peaks N Pines Brewing Company.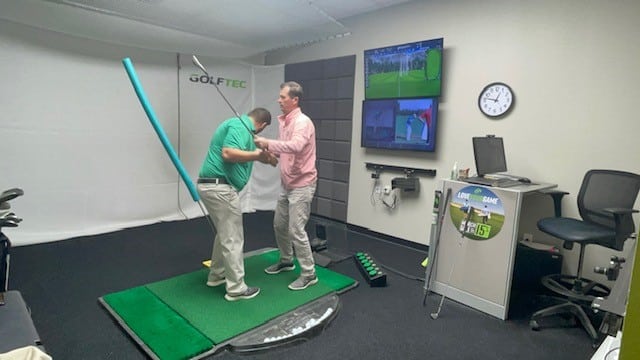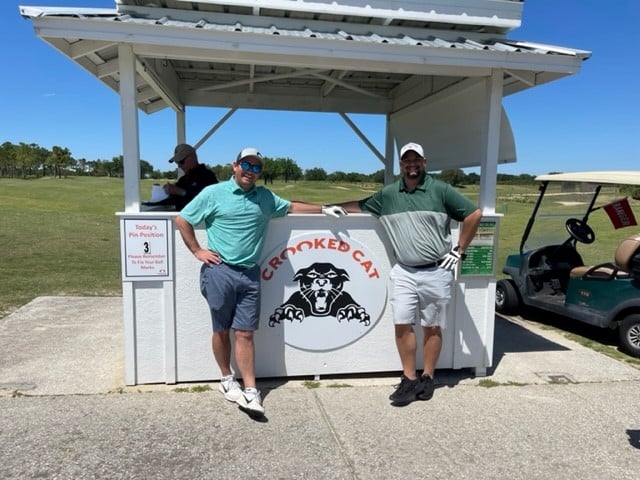 I went to Florida in April to play at Orange County National and played on the course we'll play on in June. A great friend, who I've known for years from the Knight's of Columbus, Oscar Valdez, has made sure I have what I need to play golf and to get to all the golf courses. His support has been incredible.
USA Games are getting closer and now my days are filled with, practice, practice, practice! Josh Noble continues to be great by helping me stay focused, encouraging me and playing golf with me every chance he can.  Thankfully, Tasha, his wife, lets him play.
I sometimes play golf on the work days. I'm so thankful my employer, The Arc of the Pikes Peak Region, works  around my golf schedule; I have a great work family! Wil Romero, the Executive Director and Ashley Steinbach, President of the Board will be coming to watch me in Florida.
Last but not least, I want to give a shout out to my family, my first and best cheer team in my life!  So much has been put together and none of it would be happening without the support of my family, especially my mom! I am so blessed!
Thank you to Shamrock Foods for sponsoring Team Colorado Golf!