Diversity, Equity, Inclusion, & Belonging Vision Statement
More than 50 years ago, Special Olympics launched a global movement to break down barriers and end discrimination against people with intellectual disabilities. Diversity, Equity, and Inclusion (DEI) remain at the heart of our movement, as Special Olympics Colorado works to continuously embrace unity and create inclusive communities where everyone belongs. We value, celebrate, and respect varying differences, neurodiversities, backgrounds, and perspectives and know that our continued efforts toward greater diversity and inclusion will enrich our organization and world.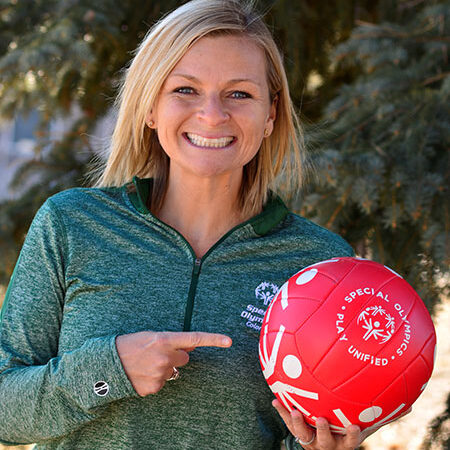 "Diversity, Equity, Inclusion and Belonging is at the heart of our organizational strategy. We are proud of the work that has been done by our athletes, and our staff, to expand opportunities for individuals with intellectual disabilities and relish the chance to elevate our inclusion efforts in the years to come."

– Megan Scremin, Special Olympics Colorado President & CEO

What is Diversity, Equity, Inclusion & Belonging?

Diversity
Diversity is the representation of all our varied identities and differences (race, ethnicity, gender, disability, sexual orientation, gender identity, national origin, tribe, caste, socio-economic status, thinking and communication styles, etc.), collectively and as individuals.

Equity
Equity seeks to ensure fair treatment, equality of opportunity, and fairness in access to information and resources for all.

Inclusion
Inclusion builds a culture of belonging by actively inviting the contribution and participation of all people.

Belonging
Belonging entails having a voice and the opportunity to participate in and contribute to a community. A community where someone feels safe enough to be their authentic self and build meaningful relationships.
SUMMARY OF COMMITTEE GOALS
GOALS ACCOMPLISHED THUS FAR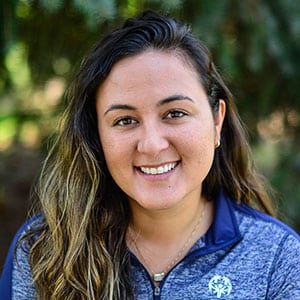 Athlete Leadership and Family Services Manager
As a woman of different nationalities and races, it is important to Stephanie to be a part of an organization who values diversity, equity, and inclusion at the highest level. She looks forward to her own continued growth in this area, and the difficult conversations that come along with ensuring everyone has a seat (and voice) at the table.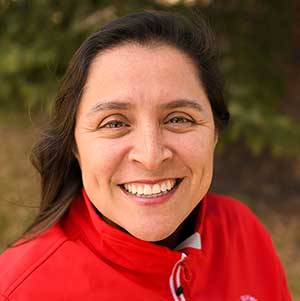 Urban Schools Manager
Maricela is passionate about inclusion for all.  Throughout her career in Sports-Based Youth Development, she has worked with a myriad of communities, cultures, and backgrounds, all while using sports to teach life skills.  As a daughter of two immigrants and also a parent of a Special Olympics Colorado athlete, she has a personal understanding of the complexities of borders, identity, language, nationality and belonging.  As Co-Chair of DEIB, she is most excited to build inclusive, safe spaces where all people can have meaningful voice at the table.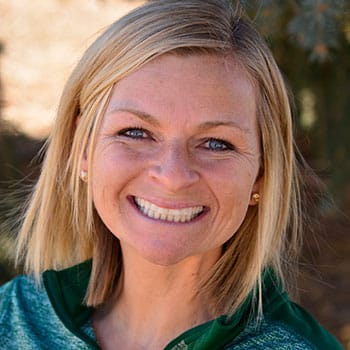 President & CEO
Megan is the President & CEO and has been with Special Olympics Colorado (SOCO) for eight years. She is committed to ensuring that SOCO is a welcoming and inclusive place for all members of our community.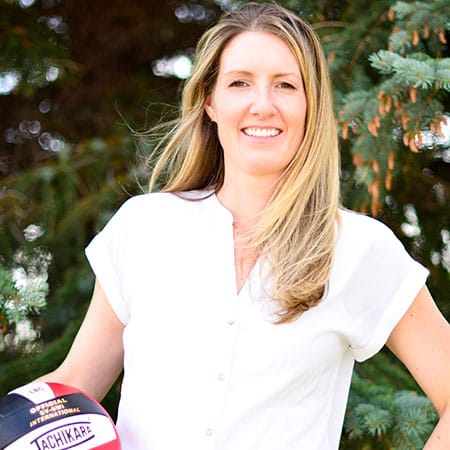 Chief Strategy Officer
Erin has over 20 years of experience working with individuals of all ages in the human services field.  Throughout her career she has worked with individuals and families experiencing homelessness, children, youth and adults with intellectual and/or developmental disabilities, and extensive time working in the child welfare system. Erin is excited to be on the DEI committee as we work to ensure all individuals have access to and feel included at Special Olympics Colorado.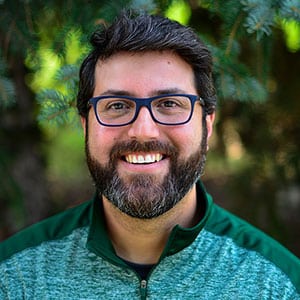 Senior Director of Regional Services
Adrian is a proud first generation American, born and raised in Miami, FL by a Cuban mother and Venezuelan father. Adrian's upbringing in a Hispanic household and a predominantly Latinx community molded him into the person he is today. Adrian joined the Diversity, Equity and Inclusion committee to share his experience as a Latino and to improve practices and resources for the ever growing Latinx communities throughout Colorado.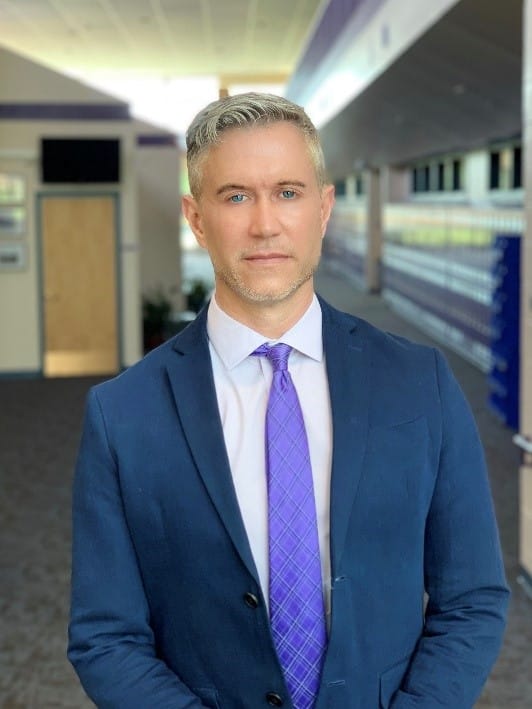 Principal, Jefferson County School District
Micah applied to this committee because he has a deep passion for diversity, equity, and inclusion for youth and teens. He is hopeful that his specific experience as a school administrator, LGBTQ+ sports consultant, and equity advocate will bring value to the work that Special Olympics Colorado seeks to accomplish with this committee. He looks forward to being a part of our incredible organization!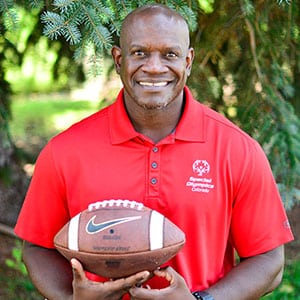 Chief Outreach Officer and Senior Vice President of Sports
Special Olympics Colorado (SOCO) has allowed Chaka to gain experience working with diverse backgrounds (geographic, socio-economic, ethnic) and people. He looks forward to expanding our reach within the DEI space in an effort to make SOCO a resource for all.

Director of Patient Experience & Advocacy, Denver Health
Sharif Abdelhamid has volunteered with Special Olympics Colorado for over 10 years as a tennis coach and instructor in ALPS U. He works at Denver Health as the Director of Language Services and Patient Experience/Advocacy. In both roles, he strives to deliver inclusive services by applying DEI principles.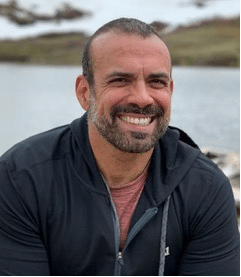 Corporate Counsel, HopSkipDrive
Stephen is currently corporate counsel at HopSkipDrive where he helps arrange transportation for students with disabilities, students experiencing homelessness, and children in foster care. Additionally, Stephen holds a Ph.D. from the University of Denver where his research focuses on the intersection of race and disability through the use of discourse. He is thrilled to continue his equity work and personal growth through the Special Olympics Colorado Diversity, Equity, and Inclusion Committee.
Special Olympics Colorado Athlete
Mai-Lin has been participating in Special Olympics for 32 years. She has been working at Holland & Hart for 20 years as a hostess. She wanted to join this committee because she hopes to learn more about getting others involved with Special Olympics.
Environmental Engineering Graduate Student, University of Colorado Boulder
Zeenath Khan is a biracial Pakistani-American who grew up in Saudi Arabia. A woman in STEM, Zeenath will begin her MS in Environmental Engineering at CU Boulder in the fall of 2021 with a focus in global development. Her most recent experience in DEI work was as Co-Chair of the IDEA Committee at Wings Over the Rockies Air and Space Museum. As a member of Special Olympics Colorado's Young Professionals Board, Zeenath is elated to continue her passion for elevating representation of and equity for underrepresented communities.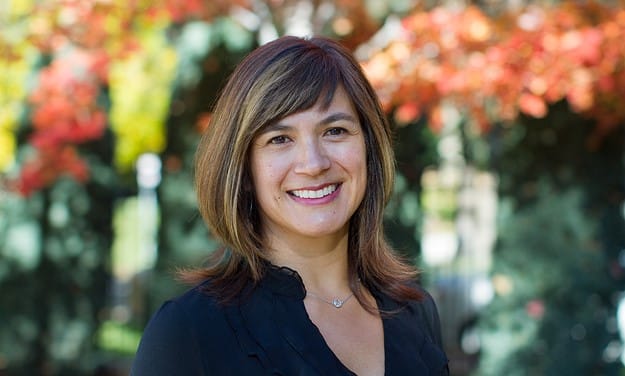 President, Law Office of Elizabeth Espinosa Krupa, LLC
Liz is a Special Olympics Colorado Board Member and DEI professional serving on task forces, boards and commissions to ensure and promote DEI in Colorado. She is a proud mom and currently Team Captain of the number one fundraising team for the 2021 Plane Pull!
<!=========list Template 2.9.6=========>
There are no upcoming events at this time
Special Olympics Colorado does not and shall not discriminate on the basis of gender, gender expression, religion, race, color, creed, political affiliation, marital status, union preference, disability, medical condition, pregnancy, veteran status, national origin, ancestry, age, sexual orientation, or other unlawful discrimination.
These activities include, but are not limited to hiring and termination of staff, selection of volunteers, board members, vendors and provision of services. Special Olympics CO is committed to providing an inclusive and welcoming environment for all members of our staff, athletes, volunteers, subcontractors, vendors and other constituents and persons served.
DIVERSITY, EQUITY, AND INCLUSION STATEMENT
Special Olympics Colorado's Diversity, Equity and Inclusion (DEI) Committee is charged with advancing productive conversations about diversity at Special Olympics and helping to ensure that ours is a community where difference is celebrated and inclusion is our guiding principle.
The DEI Committee works on behalf of and with the staff, board and community at large to heighten awareness of and attention to issues of diversity, equity and inclusion. The committee works alongside the organization to change the status quo through the introduction of policies and practices that promote equity, meaningful roles and jobs for athletes, deliver more diverse teams at all levels of the organization and create truly inclusive cultures and environments.
We recognize we have progress to make, and there will be challenges on that journey, however as an organization we are committed to prioritizing this important work in all that we do. Here is an overview of some of the actions taken thus far in order to fulfil our responsibility to our athletes, staff and the community at large.