The responsibility of a coach is not only to teach sports skills and techniques, but to model outstanding sportsmanship and character. The lessons our athletes learn through sports – teamwork, self-discipline, goal setting and self-confidence – carry over into their everyday lives.
Scroll further to learn more and get involved.
*Please note that coaching opportunities across the state are not guaranteed, but determined by need and availability. Prior coaching experience is not required.
Learn more about what it means to be a Special Olympics Colorado Coach
Complete the online Level 1 Coaching Training
Complete the Class A Application
Discuss the Next Steps with your Regional Manager
*NEW* Coach Interest Meeting
Winter Sports-Specific Registration
Date: Thursday, October, 26th
Time: 6 p.m. – 7 p.m.
Link: Zoom
Questions: Email Denise Hulstrom at dhulstrom@specialolympicsco.org
After attending the new coach orientation meeting, a link to access the Level 1 Coach Training will be emailed to you.
Complete the Class A application (the link to the Class A will be available at the end of the Level 1 Coach Training). The Class A application will include the following:
Protective Behaviors Training
Concussion Training
Required Background Check through Sterling Volunteers (for those age 18 and older)
A Special Olympics Colorado Regional Manager will contact you to discuss current coaching needs and availability.
Note: Once you have completed the Coaching General Orientation, Class A application, and passed the background check (if applicable), you will receive a confirmation email and may begin coaching with Special Olympics Colorado! Please keep a copy of this confirmation email for your records. It is required that you renew your Class A every 3 years.
What is the age requirement to become a coach?
Those individuals age 16 and older are eligible to coach with Special Olympics Colorado.
Do I need prior experience to become a Special Olympics Colorado coach?
Prior knowledge and experience with a sport is beneficial, but not required to become a Level 1 Special Olympics Coach. Special Olympics Colorado will provide all necessary entry-level knowledge through its application process. The requirements to become a Level 1 Coach (entry level) are the following:
How do I sign up to volunteer at events?
Online volunteer registration typically opens 6-8 weeks ahead of a scheduled event. From the Special Olympics Colorado volunteer webpage volunteers can click on the link associated with the event that they are interested in attending. These opportunities are listed under the section "Upcoming Events".
Once a volunteer clicks on a particular event link, it will take them to the online registration page for that event where they will then be able to register for their preferred volunteer role and shift time. All pertinent event information (time, location, responsibilities, etc.) is included on the registration page.
Those who sign up to volunteer will also receive a detailed email from Special Olympics Colorado a few days ahead of their scheduled event. This email will include any additional details such as parking instructions, an event timeline and other reminders.
What is the time commitment required of a coach?
Special Olympics Colorado coaches are expected to commit to coaching for the duration of a sports season. Each sports season runs for 8-10 weeks, with a minimum of one practice per week. It is expected that the coach will attend both the Regional and State Competition for their sport. These competitions are typically held on the weekend, while practices may take place during the week. Practice schedules vary by team and location, but a typical practice lasts 1-2 hours (depending on the sport).
What are the requirements to become a Unified Partner?
Unified Partners are considered Class A volunteers, therefore, they must complete the Class A Application process and clear a background check (if age 18 or older).
What is the age requirement to become a Unified Partner?
Special Olympics Colorado offers a variety of programming options for Unified Partners age 4 and older.
The Unified Juniors Program is a program designed for children age 4-10 and focuses on incorporating fundamental skills within a team environment, preparing players to transition to our competitive events. Similar to the age requirements for athletes, Unified Partners must be age 8 or older to be eligible to compete.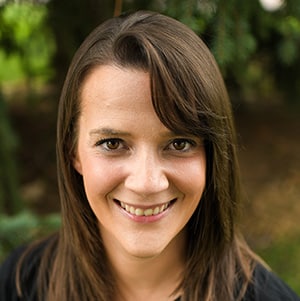 Denise Hulstrom
Volunteer and Coach Development Manager
dhulstrom@specialolympicsco.org