Resources for Unified Champion Schools (UCS)

Resources for Unified Champion Schools (UCS)
Mead High School – A Case Study on Inclusion

Unified Champion Schools is led by a Youth Activation Committee (YAC) made up of young people representing middle schools, high schools and colleges statewide. YAC members work together to develop strategies promoting inclusion where the young people are the agents of change.
The mid-year membership drive will take place April 1 – May 31!
Camp Shriver
The purpose of Camp Shriver is to give athletes and partners the opportunity to attend an inclusive overnight sports camp, expand their knowledge of a variety of sports and grow their leadership abilities while also creating long term friendships.
Applications are open from March 1- April 30. 
Youth Summit
The 2023 Youth Summit Series is geared toward 6 -12 grade students focusing on inclusive youth leadership within their school community. This Youth Summit will focus on giving students the tools to empower youth leaders in their school communities. We recommend student leaders register as unified pairs (students with and without ID) to get the most from this series.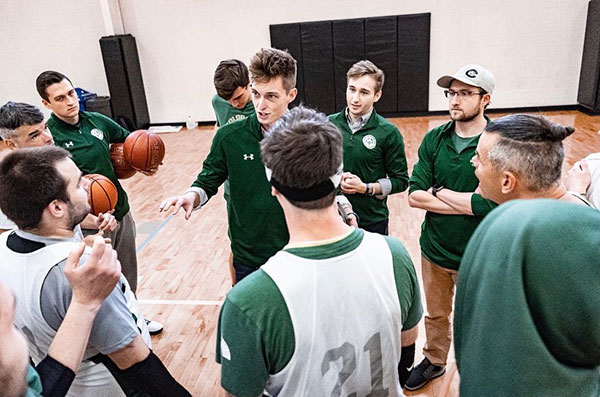 UCS Coaching Resources
Coaches are the key to a successful sport experience for Special Olympics Colorado athletes. The responsibility of a coach is not only to teach sports skills and techniques, but to model outstanding sportsmanship and character. Be your best self by accessing our many coaching tools and resources using the button below.
Motor Activities Training Program (MATP)
The Special Olympics Motor Activity Training Program is designed for athletes who are unable to participate in official Special Olympics sport competitions because of their skill and/or functional abilities. The Motor Activity Training Program is designed to prepare athletes — including those with severe or profound intellectual disability and significant physical disabilities — for sport-specific activities appropriate for their ability levels.
To learn more and implement a Motor Activities Training Program in your school contact Freda Davenport at FMD@SpecialOlympicsCO.org.
Special Olympics College
Do you have students transitioning out of the school system?
Special Olympics College (SO College) connects college students and individuals with intellectual disabilities through shared experiences. Together, college students and Special Olympics Colorado athletes work together to build accepting campus communities and build friendships that help lead the social inclusion movement of Special Olympics.
Special Olympics College programs are made up of the three components: Special Olympics Unified Sports®, Inclusive Leadership, and Whole Campus Engagement.
If you are interested in getting your college involved or want to get involved in an existing SO College program, contact Rick Brady.
*Please Note – Athletes do not need to be enrolled at the college or university they participate with.