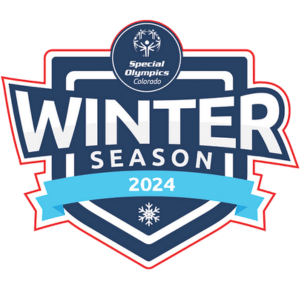 Winter Season Registration Information
Please use the registration links located below or
CLICK HERE
Important Dates:
Team Registration:

Now – Oct 1

Coach Registration Dates:

Sept 25 – Nov 5

 
Athlete and Unified Partner Registration Dates:

Sept 25 – Nov 5

Winter Season:

January – March

Team Placement Announcements:

Nov 16 – 17

Winter Season Begins:

Jan 6
Please note: New coaches/Unified partners need to complete a Class A Application and new athletes need to complete the Athlete Application to be fully eligible for participation. Returning coaches and Unified partners need to have a valid Class A Application.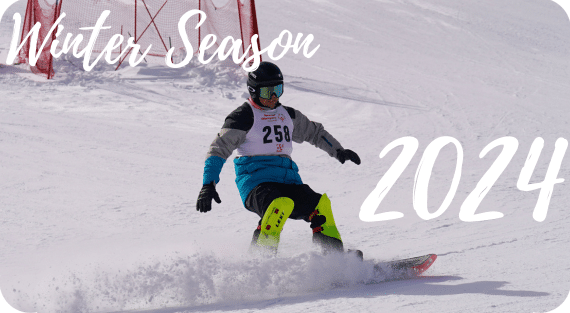 Sports Registration & Seasonal Information
Don't forget to review the Expectations for Participation tab for essential information.
What is Seasonal Registration?
Online sport registration form to be completed prior to each season (once per sport) by ALL athletes, Unified partners and coaches
All athletes, Unified partners and coaches are encouraged to register each season
This process replaces the Coach Seasonal Interest Form and Young Athlete Sport Registration forms
Does not replace Athlete Application or Class A Application
Prior to completing your season registration form, please make a note of the following expectations for participation:
Ensure that the participant has valid paperwork on file, per Special Olympics requirements, prior to the first practice for the season

A valid Athlete Application (for athletes: individuals with intellectual/developmental disability) or;

A valid Class A (for Unified partners: individuals without intellectual/developmental disability) and background check for those over the age of 18

Season registration does not replace the Athlete Application or Class A required for participation. If you are new to Special Olympics or need to renew your Athlete Application (valid for three years based on exam date), details on how to complete an Athlete Application can be found on the

Athlete Application Resources page

Complete season registration with the intention of practicing for the entire season in your selected sport(s)

Participants will commit to 8-10 weeks of practice for a minimum of one hour per week over the course of the season.

Participants will need to choose one sport in which to compete at State competitions. When State competitions have overlapping dates, participants will need to self-determine their one sport of choice for that State competition.

Participants will compete in a Regional and State competitions.

Participants over the age of 8 years old will be training in Olympic-style sports in preparation for the competition. 

NOTE: Prior experience is encouraged for Alpine Skiing, Snowboarding, Speed Skating, Swimming, and Cycling. "Learn to" opportunities are limited for these sports.

Young athletes participants (4-7 years old) will participate in non-competitive, introductory sport opportunities.

You must complete the seasonal registration form for each sport in which you wish to participate for each respective sport season. 
If you register for a sport more than once, we will use the information provided from your most recent submission.

In the event that we are not able to place you on your preferred team or sport we will work with you to find placement for you on another sport or team in the current or future seasons.

Some community programs (i.e. parks and recreation departments) may have their own additional registration and fee. The Special Olympics Colorado registration will not replace their registration, so please connect with those programs directly to complete their respective registrations.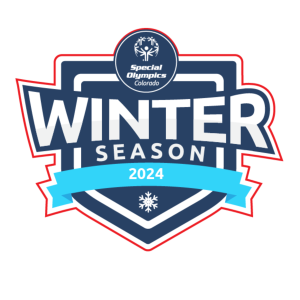 Season Dates: January – March
Team Registration: Now – Oct 1
Coach Registration: Sept 25 – Nov 5  for returning and new coaches
Athlete and Unified Partner Registration: Sept 25 – Nov 5
Team Placement Announcements: Nov 16 – Nov 17
Winter Season Begins: Jan 6
Season Dates: April – June
Team Registration: Jan 22 – 29
Coach Registration: Jan 29 – Mar 3  for returning and new coaches
Athlete and Unified Partner Registration: Jan 29 – Mar 3
Team Placement Announcements: Mar 14 – 15
Spring Season Begins: Mar 25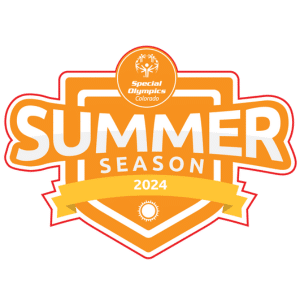 Season Dates: June – August
Team Registration: Apr 8 – 21
Coach Registration: Apr 15 – May 26
Athlete and Unified Partner Registration: Apr 15 – May 26
Team Placement Announcements: Jun 6 – 7
Summer Season Begins: Jun 17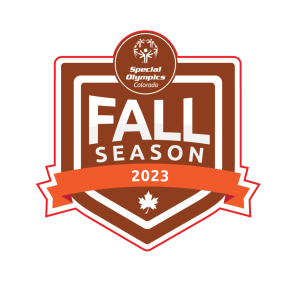 Season Dates: September – mid-November 
Team Registration: Closed Jul 9
Coach Registration: Closed Aug 6
Athlete and Unified Partner Registration: Closed Aug 6
Team Placement Announcements: Completed
Fall Season Begins: Aug 28
What is Seasonal Registration?

Online sport registration form to be completed prior to each season (once per sport) by ALL athletes, Unified partners and coaches
All athletes, Unified partners and coaches are encouraged to register each season
This process replaces the Coach Seasonal Interest Form and Young Athlete Sport Registration forms
Does not replace Athlete Application or Class A Application

Prior to completing your season registration form, please make a note of the following expectations for participation:

Ensure that the participant has valid paperwork on file, per Special Olympics requirements, prior to the first practice for the season

A valid Athlete Application (for athletes: individuals with intellectual/developmental disability) or;

A valid Class A (for Unified partners: individuals without intellectual/developmental disability) and background check for those over the age of 18

Season registration does not replace the Athlete Application or Class A required for participation. If you are new to Special Olympics or need to renew your Athlete Application (valid for three years based on exam date), details on how to complete an Athlete Application can be found on the

Athlete Application Resources page

Complete season registration with the intention of practicing for the entire season in your selected sport(s)

Participants will commit to 8-10 weeks of practice for a minimum of one hour per week over the course of the season.

Participants will need to choose one sport in which to compete at State competitions. When State competitions have overlapping dates, participants will need to self-determine their one sport of choice for that State competition.

Participants will compete in a Regional and State competitions.

Participants over the age of 8 years old will be training in Olympic-style sports in preparation for the competition. 

NOTE: Prior experience is encouraged for Alpine Skiing, Snowboarding, Speed Skating, Swimming, and Cycling. "Learn to" opportunities are limited for these sports.

Young athletes participants (4-7 years old) will participate in non-competitive, introductory sport opportunities.

You must complete the seasonal registration form for each sport in which you wish to participate for each respective sport season. 

If you register for a sport more than once, we will use the information provided from your most recent submission.

In the event that we are not able to place you on your preferred team or sport we will work with you to find placement for you on another sport or team in the current or future seasons.

Some community programs (i.e. parks and recreation departments) may have their own additional registration and fee. The Special Olympics Colorado registration will not replace their registration, so please connect with those programs directly to complete their respective registrations.

Season Dates: January – March

Team Registration: Now – Oct 1
Coach Registration: Sept 25 – Nov 5  for returning and new coaches
Athlete and Unified Partner Registration: Sept 25 – Nov 5
Team Placement Announcements: Nov 16 – Nov 17
Winter Season Begins: Jan 6

Season Dates: April – June

Team Registration: Jan 22 – 29

Coach Registration: Jan 29 – Mar 3  for returning and new coaches

Athlete and Unified Partner Registration: Jan 29 – Mar 3

Team Placement Announcements: Mar 14 – 15

Spring Season Begins: Mar 25

Season Dates: June – August

Team Registration: Apr 8 – 21
Coach Registration: Apr 15 – May 26
Athlete and Unified Partner Registration: Apr 15 – May 26
Team Placement Announcements: Jun 6 – 7
Summer Season Begins: Jun 17

Season Dates: September – mid-November 

Team Registration: Closed Jul 9
Coach Registration: Closed Aug 6
Athlete and Unified Partner Registration: Closed Aug 6
Team Placement Announcements: Completed
Fall Season Begins: Aug 28