IMPACT
Special Olympics Young Athletes is a sport and play program for children with and without intellectual disabilities (ID), ages 2 to 7 years old. But there is more to it than that!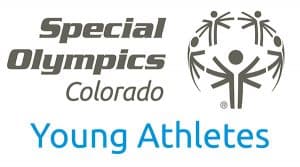 Young Athletes Overview Video
8,000+
YOUNG ATHLETES

96%
OF ATHLETES
EXPERIENCED IMPROVED
SELF-CONFIDENCE

150+
YOUNG ATHLETE
SCHOOLS

7-MONTH GAIN
IN MOTOR SKILLS AFTER 8-WEEKS OF YOUNG ATHLETE PARTICIPATION
"During this pandemic Emma now has more tools that she can use to exercise indoors and to help get her wiggles out. We are very grateful for this program."

– Young Athletes parent | Lara Heisler
"We have seen improved skills and confidence growth with Lydia. Lydia has become very familiar with her teammates and has developed good friendships through Young Athletes (YA). Lydia loves her Coach Denise and has really embraced listening and learning from her."

– Matt and Jackie Triplett | Young Athletes Parents

"Thanks to Young Athletes, when Ashton is at recess, he's just like any other kid. Nothing is sweeter than picking him up from school and seeing his classmates/friends give him a fist bump and say "nice goal today"

– Kristen and Mike Scheppers | Young Athletes Parents
"Most of all, Young Athletes has impacted our family positively in giving us a place to go and to be understood."

– Kaiden Pope | Young Athletes Parent
"In the grand scheme of things, the biggest thing YA has given all of us is a sense of belonging. A sense of camaraderie. And even sometimes a sense of relief. Being surrounded by people who not only understand a special needs situation but also support it is such a blessing."

– Samantha Gilbert & John Larchick | Young Athletes Parents
"I love just watching Steve walk from the parking lot to the gym with such excitement and confidence."

– Gaylynn Abram | Young Athletes Parent
"I really appreciate having a safe place for my son with special needs to be himself and try new things. Being part of Special Olympics has been life changing for us. Thank you!"

– Rachel Elggren | Young Athletes Parent
*please note – you can participate in more than one Young Athletes program at a time.
SCHOOL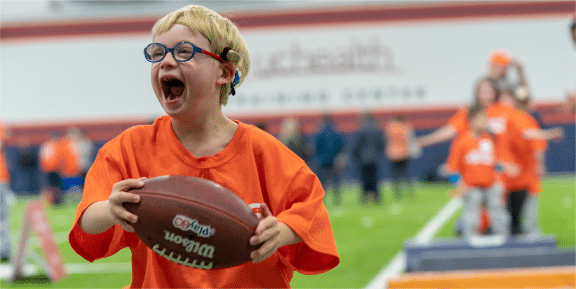 School-based Young Athletes (Ages 2 – 7)
Introduce your child to the world of sports. Benefits include improved gross motor and social skills, hand-eye coordination, greater sense of confidence and more!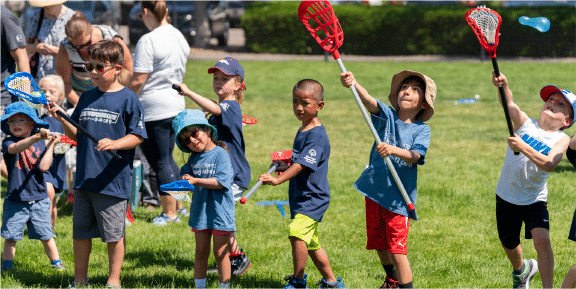 Red Shirt Rookies (Ages 6 – 11)
An elementary after-school program that promotes sports-based skill-building and unified play from an early age.
COMMUNITY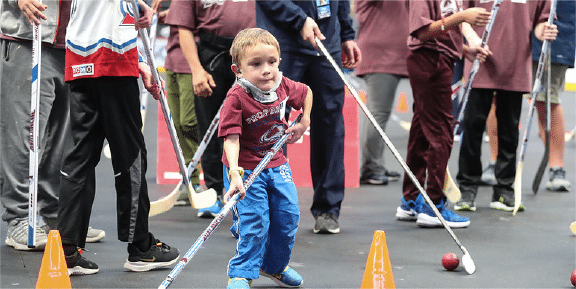 Learn to Play (Ages 2 - 10)
Learn to run, bowl, golf, ski and more in this fun and engaging introduction to sports.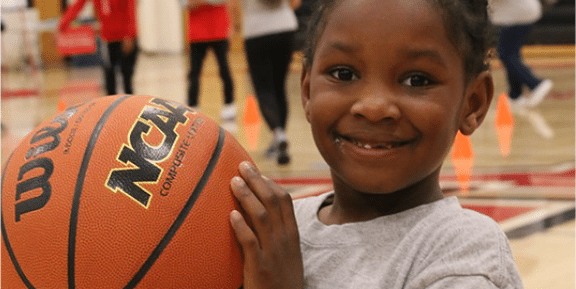 Young Athletes Camps (Ages 2-10)
Gain exposure to a wide variety of sports through Young Athletes summer camps. Basketball, soccer, t-ball and tennis are just a few of the sports introduced.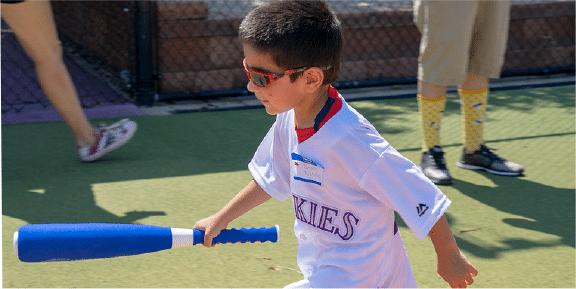 Young Athletes Teams (Ages 4 – 7)
This transitional program provides opportunities for your young athlete to play on a development team in a traditional sport setting.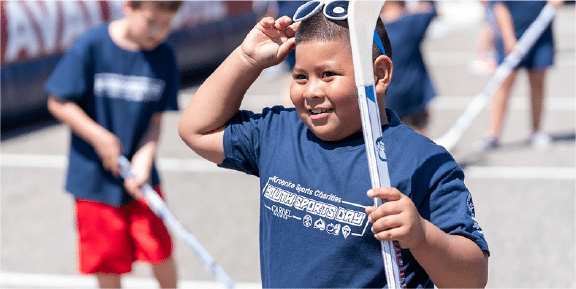 Competitive Community Teams (Ages 8+)
Offer your child individual, or team, competitive athletic opportunities at the community level. Build a love of sport, have fun and meet some amazing friends along the way!
Young Athletes schools and families have free, and direct access to resources and opportunities from Special Olympics Colorado.
<!=========list Template 2.9.6=========>
There are no upcoming events at this time
TAKE ACTION AND GET STARTED