The Special Olympics World Games 2023 were awarded to Berlin, Germany, on 13 November 2018. They will be held 16-25 June 2023. Over 7,000 Special Olympics athletes and Unified Partners will compete in 24 summer sports.
Many renowned sports facilities in Berlin, Germany, will provide state-of-the-art competition venues, including the Event Center in the Messe Berlin (Convention Center), the Max-Schmeling-Halle sports facilities, the Sportforum, the Friedrich-Ludwig-Jahn-SportPark, and the Brandenburg Gate. The Opening Ceremony will be held in the Berlin Olympic Stadium.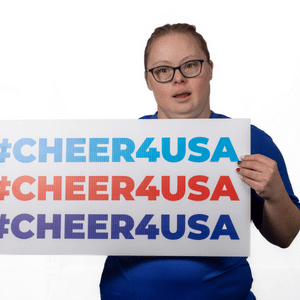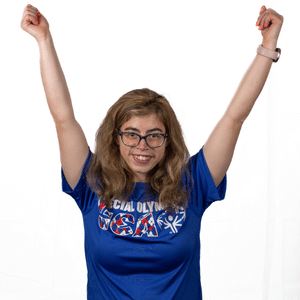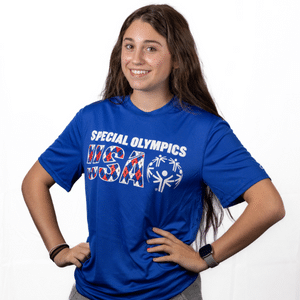 Global Youth Summit Representatives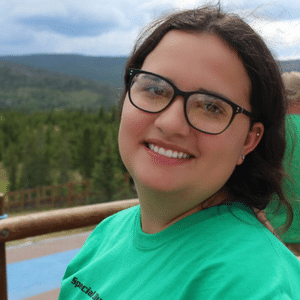 Nia Andricopoulos
Hi! My name is Nia Andricopoulos. A little bit about me. I am 19 and a sophomore at Regis University in Denver, Colorado. I am studying Biology with a concentration in Genetics and Pre-Health. I have been an advocate for people with disabilities for 9 years and a part of Special Olympics for 7 years! I founded and am currently President of the Special Olympics College Club here at Regis where we play Unified Sports (Basketball, flag football and soccer), make artwork, and experience college together. Additionally, I am the President of the Student Disability Alliance and the Disability, Equity and Inclusion Senator as a part of the student government. We can't wait to be in Berlin, June, 2023.
Colton Rice
My name is Colton Rice and I'm 22 years old. I play flag football, basketball, and soccer through the Regis University UCS program. Also, I participate in powerlifting, LETR events, play eSports and soccer for the Unified Colorado Rapids. I really love working at Ace Hardware and will graduate from the Athlete Leadership University in May of 2023. My Unified Partner, Nia, and I are excited to be heading to Berlin, Germany!
LETR Torch Run Officer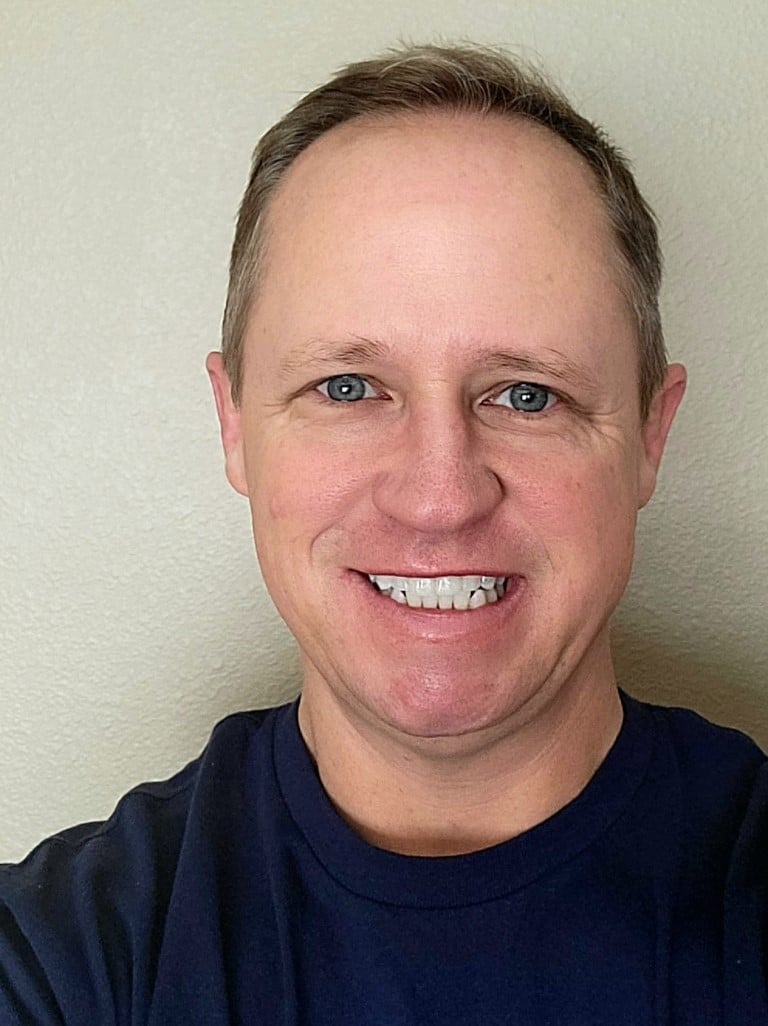 Deputy Zach Poulsen, Weld County Sheriff's Office
Deputy Poulsen was nominated to run in the World Games Torch Run by the LETR Colorado Executive Council. The Final Leg tradition is for law enforcement officers, representing their country, state, and Torch Run Program, to act as Guardians of the Flame and carry the Special Olympics Torch and Flame of Hope to the
Opening Ceremony of the Special Olympics World Games. This Torch Run event is called the Final Leg because it represents the culmination of Torch Run events that have occurred previously throughout the world.
The Torch Run Final Leg is not only a salute to the athletes from around the world who will compete in the Special Olympics World Games, but also an honor for the participating law enforcement officers who comprise the Torch Run Final Leg Team. The Special Olympics Flame of Hope, in the entrusted care of the
law enforcement community, symbolizes the courage and celebration of diversity that the Special Olympics movement represents.
Sargent Shriver International Global Messenger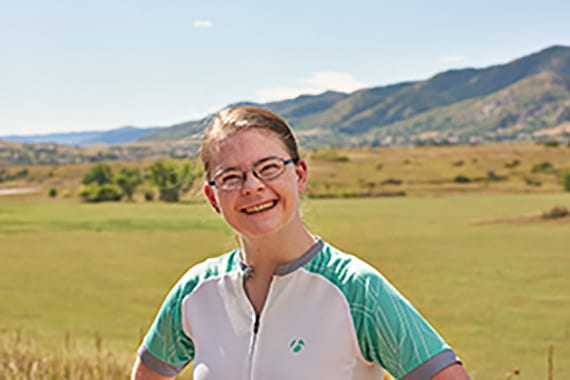 Hanna Atkinson
Friend, competitor, health advocate, communicator, hard worker, and leader…these are a few words to describe Hanna Joy Atkinson. Hanna joined Special Olympics Colorado at the age of 13. Fourteen years later, her favorite sports are cycling and skiing, where she's shown dedication and excellent sportsmanship.
Hanna is not only a stellar athlete, but she also represents the North American region as a Sargent Shriver International Global Messenger. Additionally, she serves as a Health Messenger and has represented Special Olympics Colorado at Capitol Hill Day in Washington, D.C. She is always looking for every opportunity to help spread her knowledge about health and living a healthy lifestyle. Hanna has made a significant impact with her show "Cooking Health with Hanna," which helps encourage athletes to eat healthily, try new recipes, and try cooking in general.
Hanna was also a contributor for ABC Denver 7 News, earning a Heartland Broadcast Emmy for her piece "More Alike Than Different."  Hanna's busy life includes a service ambassador job at United Airlines and a fellowship with the Global Youth Team of SOI. She is an alumni reporter for Lady Gaga's Channel Kindness, where three of her stories were published in the Channel Kindness book.