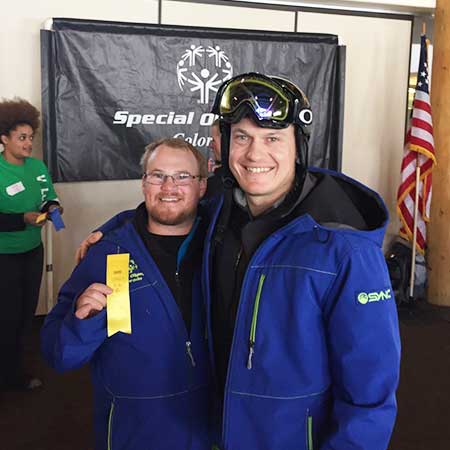 David Carlson
Entrepreneur/Investor
David has dedicated his professional talents to healthcare innovation & finance, and his personal passions to politics & advancing the lives of people with disabilities. He is a proud lifelong advocate for people with disabilities, inspired by his brother Andrew, a 15+ year multisport SOCO athlete with an infectious laugh, shockingly accurate 3 point shot & an impressive ability to talk trash about any pro sports team, especially your favorite one.
David currently works as an investor & advisor to early stage startups when he's not parenting his twin daughters & future SOCO partners Lily (3) and Maggie (3). He is active in Colorado politics as an advocate, advisor and donor. He served as an executive for several venture-backed healthcare startups, after several years in DaVita's leadership program & a couple (long) years in investment banking. He began his career in Colorado politics working for numerous campaigns including Senator Udall, Congressman Neguse & State Senator Chris Romer.
David received a BA in Economics from Colorado College, where he served as Student Body President, and an MBA from Stanford Graduate School of Business. In addition to SOCO ski coaching, David enjoys learning 90s hits on the guitar, cooking for as many people as possible, and keeping his golf handicap respectable. David is less fluent in Spanish than he thinks.