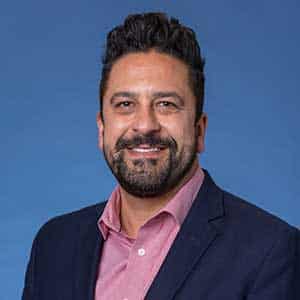 Sharif Abdelhamid
Denver Health
Director of Patient Experience and Language Services
Sharif Abdelhamid is the Director of Patient Experience and Language Services at Denver Health and Hospital Authority. In his role, he is responsible for planning, organizing, directing, and managing projects, programs, education and change initiatives in support of the Human Experience at Denver Health.
Sharif graduated from Washington University in St. Louis with a B.A. in Elementary, Education and Psychology and began his career teaching in K-12 schools in Puerto Rico and Denver. From 2008-2014, Sharif worked as the Associate Director of Service Learning in the Rueckert-Hartman College for Health Professions at Regis University, where he coordinated local, regional, and international civic engagement opportunities for Nursing, Physical Therapy, Pharmacy, and Health Services Administration students.
In May 2011, Sharif earned his M.A. degree in Community Development and Leadership, along with an academic certificate in Program Management from Regis University.
In his free time, Sharif enjoys spending time with his family and animals and traveling the world. As a volunteer with Special Olympics Colorado (SOCO), he coaches a tennis team, co-teaches a communications course in the Athlete Leadership Program, and sits on the Diversity, Equity, and Inclusion Committee.