Congratulations to our 2023 Golisano Award Recipients!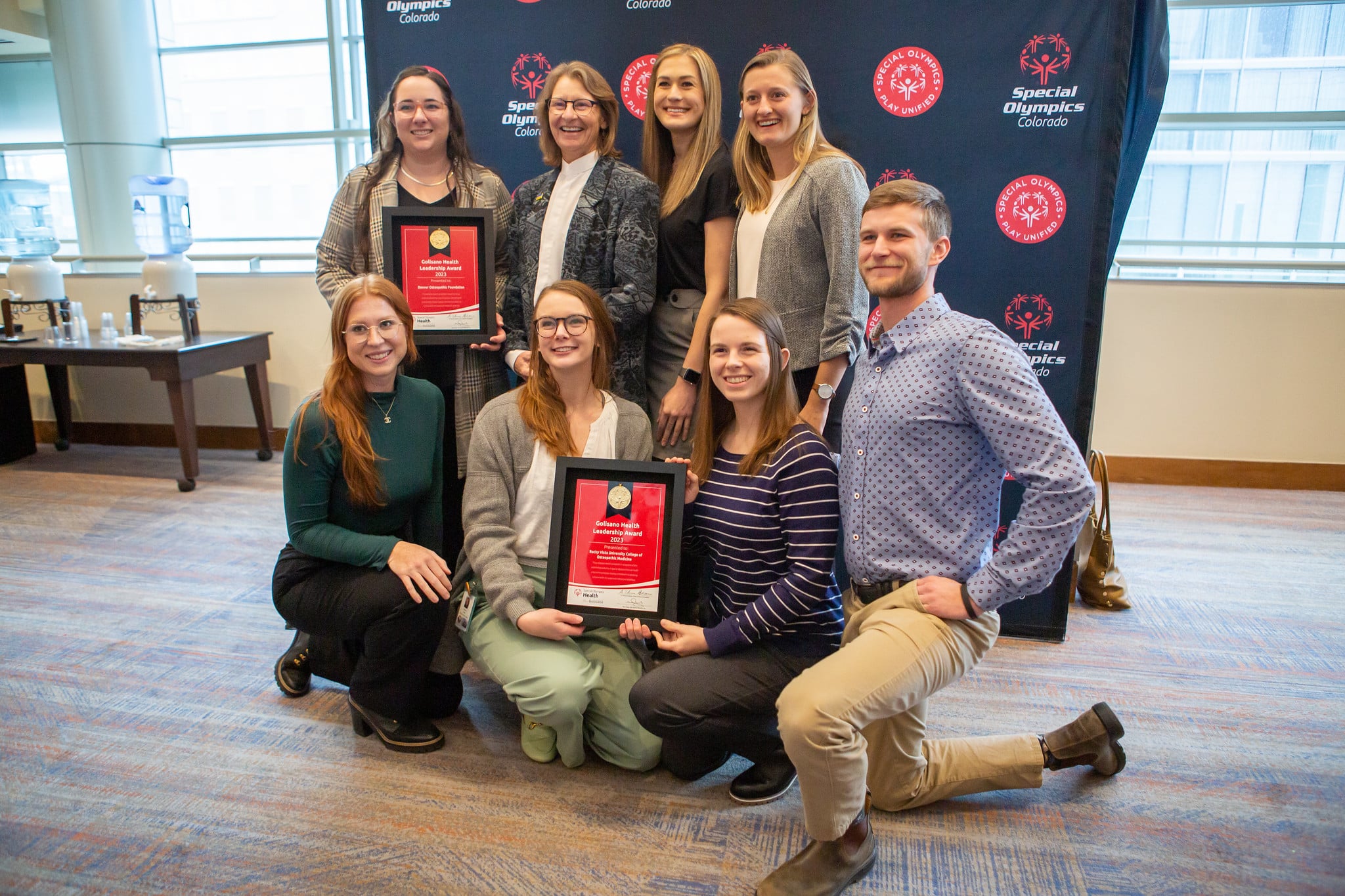 At the local level, Special Olympics programs have the opportunity to recognize partners who have contributed to the P.A.T.H. to health equity.
P.A.T.H stands for:
Prevention: Ongoing prevention and fitness programs, from Young Athletes to older adult athletes
Assessment: Early detection and care coordination
Training: Educating the health workforce
Health Systems Strengthening: Promoting partnerships, policies, and self-advocacy to further health equity
Special Olympics Colorado (SOCO) is honored to recognize the Denver Osteopath Foundation (DOF) and Rocky Vista University (RVU) College of Osteopathic Medicine for their work with our athletes. Both organizations have been fundamental in our ability to offer regular MedFest events for our athletes. These events provide athletes the opportunity to complete their athlete physicals in a relaxed and fun environment. Up-to-date athlete physicals are required for athletes to participate safely in SOCO sports.
DOF is an In Kind financial supporter of our Denver MedFest events and helps get physicians to volunteer for the event. The support of DOF has allowed SOCO to have a robust MedFest offering in the Denver Region.
RVU is a key partner in our MedFests by providing the facility, supplies and student volunteers to do 3-4 events a year. RVU also supplies student volunteers for over half of the health screenings we offer throughout the year. RVU students volunteer not only for MedFest, but also for our Health Promotion, Healthy Hearing, Fit Feet, and Strong Minds screenings. They also participate in our Inclusive Health Training with their students at least twice a year, helping make health care a more inclusive place for future generations.
Through the efforts of both of these organizations, the impact is not only being made today but for future generations to come. SOCO is honored to be able to work with these organizations and to have had the opportunity to present them with the local Golisano Award.