The Polar Plunge is a unique fundraising series with 8 locations across Colorado where participants fundraise for the opportunity to run or jump into a cold pool or reservoir. Each Polar Plunge location is unique and has safety personnel on-site and in the water, heated changing tents or rooms, and a fun atmosphere to get you excited for the Plunge!
Plunge into a Pool
Plunge into a pool at the Denver Polar Plunge or the Colorado Springs Polar Plunge!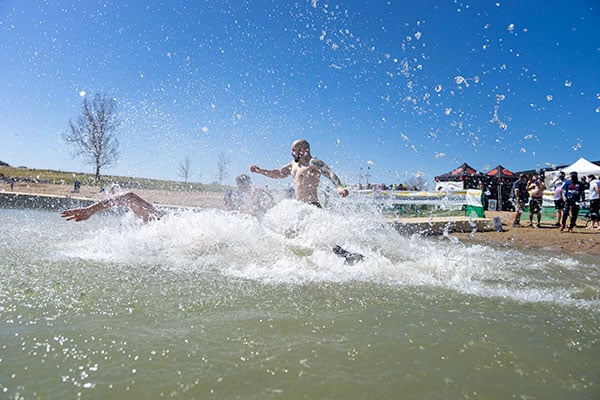 Plunge into a Lake
Plunge into a lake at Aurora, Avon, Boulder, Colorado Springs, Pueblo, Trinidad or Windsor!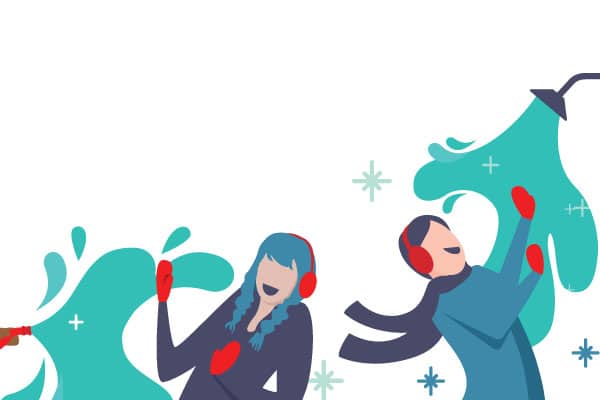 Plunge Virtually
The rules are simple: Stay home, get cold, be safe and don't forget to snap a selfie or record a video!
WHY PLUNGE?
Show that your school stands for inclusion for people with intellectual disabilities in  your community
Earn up to 50% of funds raised back to your school's Special Education program! (Note: must be a Unified Champion School. Not sure if you are or want to become one? Email rbrady@specialolympicsco.org.)
Camaraderie! There's no greater feeling than doing something together as a team for the greater good of your community!
The Highest Fundraising school in the state will receive a special visit from a Professional Athlete (i.e. Broncos or Rockies or Nuggets).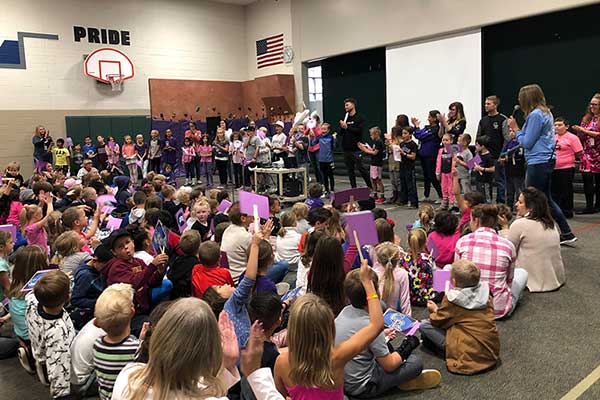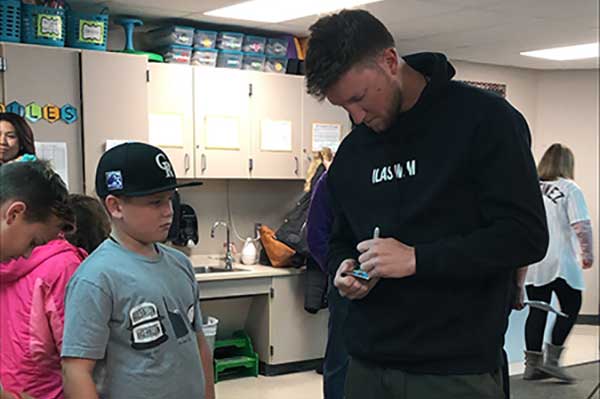 The schools with the highest amount fundraised were visited by Kyle Freeland from the Rockies and Dalton Risner from the Broncos!
Want to participate but aren't a fan of cold water? That's okay! Sign up for the Virtual Polar Plunge where you choose how you plunge!