How to Turn a Dream Into a Goal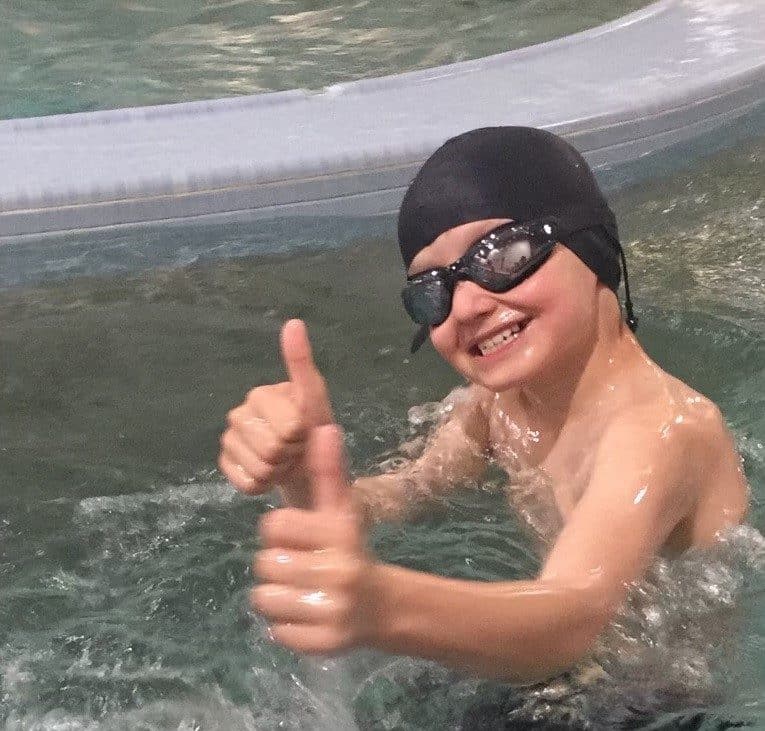 How to Turn a Dream Into a Goal
By JeMarques (JJ) Bruens
    I've had people tell me what a great person I am for being nice to the kids with disabilities at school. This always bothers me because it does not elevate me as a person, it just means that I'm smart enough to recognize quality friendships. You see, my friends with disabilities never make me question whether my haircut is good enough or the clothes I have on are cool enough. Maybe it's easier for me to see that people with disabilities are just like everyone else because I have a sister with disabilities.
       I have been competing with her as a Unified partner for as long as I could cheer her on. And I have learned that competing in Special Olympics as a Unified partner has set me on my path to reach my goal of becoming a doctor. I think being a Unified partner is such a valuable thing to teach compassion, integrity, equity, tolerance, and character.
        A lot of people look down on it. Perhaps they don't feel it's a real sport, but they will never understand the advantage it provides a person in life to have the ability to adapt to another person's uniqueness. I believe it teaches the Unified partners to be outstanding leaders. It teaches them patience and compassion. I believe they gain the ability to see the shallowness of vanity and gain the awareness that people around you have challenges and needs you may be unaware of. 
       Perhaps the most important thing I have learned is kindness, even when you are frustrated with someone. I have learned how to communicate in a lot of different ways.  I'm constantly rethinking how to say something because the person I am partnered with can't relate to what I'm saying. Where else could I learn such valuable skills in such an applicable way?        I have heard people tell my mom that she needs to put me in "real sports." It takes a lot of backbone to stand up to them. I guess the question becomes what makes something a real sport? Is it defined by the kind of athlete I want to be? Am I at the top of my game? Have I pushed myself physically and intellectually towards improving? Have I done everything I can to support my team so we can be victorious? Have I improved as a person at the end of the season?
      I intend to play high school football in the fall. I do not anticipate that it will be any more rewarding for me. I believe you get out of an experience what you put into it. When my brother was killed I started thinking about being a doctor. From there it became a dream and now I'm taking steps to make it a goal.
        Becoming a good doctor takes more than just good grades in the right classes, it takes the kind of skills I have acquired by being a Unified partner with the Special Olympics. In my family we always say, "If you don't play Unified, you'll be missing out on the friendships of a lifetime."
About JeMarques (JJ), written by Lissy Bruens, JeMarques' mother
JeMarques came to us late on a Friday night. He was barely a year old. He was filthy and frightened. As a family, we had agreed to keep him for a weekend. We didn't feel we could do more than that because we already had a very frail newborn in our care. We were convinced to keep him two more weeks until he could be placed…as you may have guessed, two years later we adopted him (and the frail newborn, Lucy.) 
They had become the brightest light in our lives. I cannot imagine how incomplete my life would be without them. JJ was flagged as autistic, but it was misdiagnosed. Instead, JJ suffered from hearing loss. Around the age of 4, his hearing came back miraculously. He had a lot of work to do from that point on to catch up with his peers. His language skills were behind, which impacted his ability to learn. By the end of third grade, he had caught up and was beginning to pull ahead academically. Today you would be hard pressed to know he had such a rough beginning.
 JJ has grown into a fine young man. His entire life he has strived to be great. In third grade he lost his big brother in a freak accident. From that day on he vowed to himself to be the kind of man that would bring Matthew pride. He wanted to be known as kind and inclusive. "Like Matt." He has always been service oriented. Everywhere we go, since he was tiny, he is the first to ask how he can help. I am frequently in awe of his thoughtfulness: Asking the elderly neighbors if he can weed for them; offering to serve food to others; volunteering to play games with patients at the rehab centers; volunteering to partner with the CDA; asking to be an aid in the SSN classes. The list goes on and on.
He has been Lucyann's champion her entire life. He has been her champion with special Olympics since she was 5. He became involved in Special Olympics at 8 and competes beside her in everything she strives to do. Lucyann was not expected to walk or talk. This was never to be the case on JJ's watch. He encourages her to "find a way," no matter what she wants to try. Together they ski, swim, paddle board, bike, skateboard, play basketball, run track, rock climb, and even esport side by side.
JJ is not just Lucy's champion. He is a unified partner for anyone who wants one, all they ever need to do is ask him. He stays and cheers for every athlete, first to finish. I am proud of JJ and the man he is growing to be.  He has competed as a unified athlete in track, soccer, basketball, skiing, and swimming. Outside of special Olympics, JJ plays football, rock climbs, rides dirt bikes, wrestles, water skis, and wakeboards.
 He is uncomfortable when people boast about him. He is a humble kid. He hates being noticed for his accomplishments, so it brings me great pride to have an opportunity to praise who he is.