June 2023 Change Makers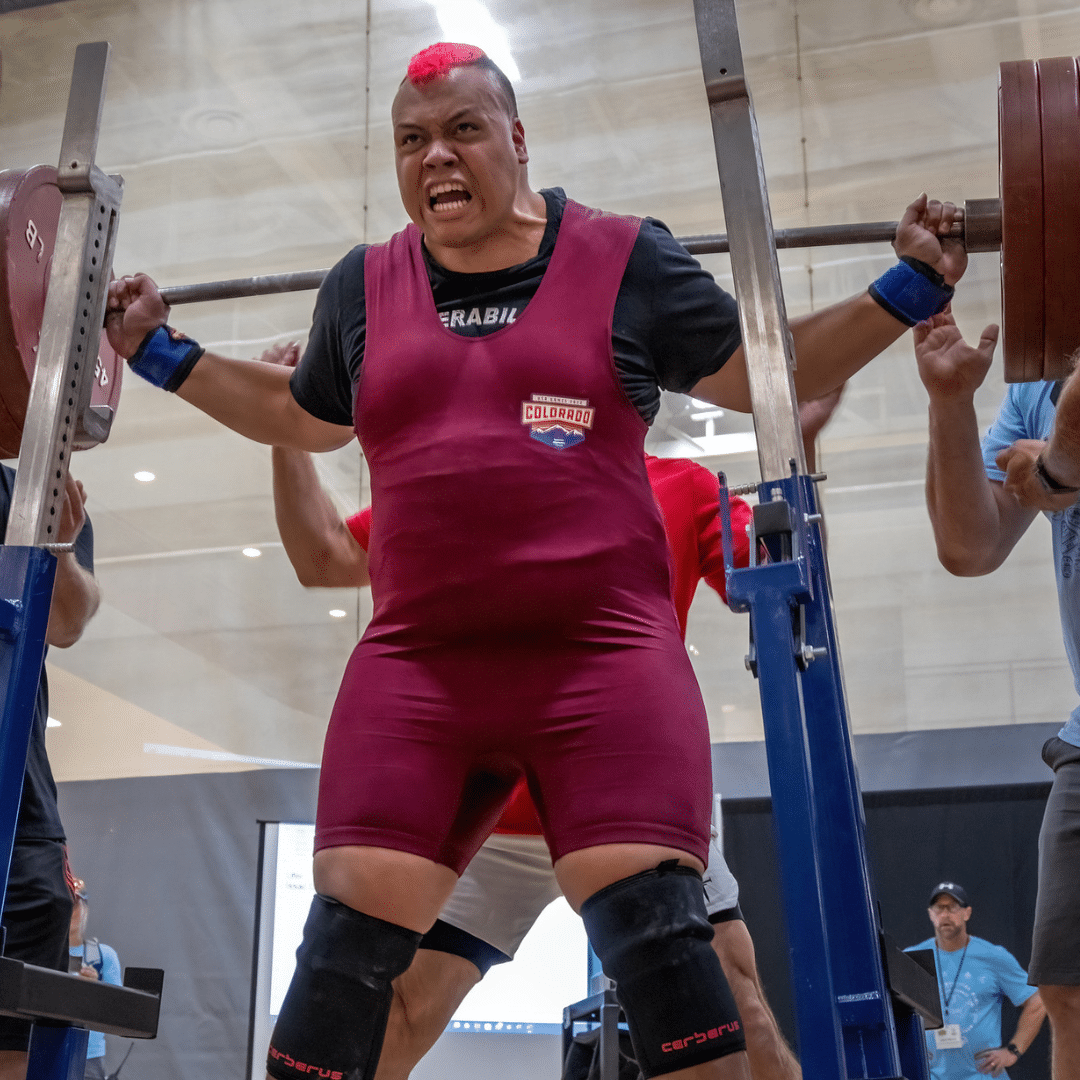 Isaac Dolson
Athlete of the Month
Isaac has been competing for about 4 years and competes in powerlifting. He initially got involved because he saw another Special Olympics Colorado athlete powerlifting on Facebook and thought, "That could be me too."
When he first began powerlifting, the community and everyone's enthusiasm around him motivated him. "When Isaac first came in, he was very introverted," said Jesse Branham, Isaac's powerlifting coach. "It's been really really neat to see him kind of change the way he's changed."
Jesse explained that he encourages Isaac to high-five and fist-bump others every time he goes in for weights and how that's opened him up to communicating more with people. "He's definitely more social 100 percent, but I think it's gone way past that," explained Jesse. "He really understands the strength community and how powerlifting is."
Last year, Isaac had the opportunity to attend the 2022 USA Games in Orlando, Florida where he brought home 4 gold medals in powerlifting. In addition, he broke a Special Olympics Colorado record at the State Summer Games presented by Spectrum, where he deadlifted 575 lbs.
In the short time that he's been a Special Olympics Colorado athlete, Isaac has grown and accomplished so much. Congratulations on being recognized as the June Athlete of the Month, Isaac!
Maren Schreiber
Coach of the Month
Maren has been coaching for Special Olympics Colorado for about 30 years. She initially got involved through the CSU adaptive physical education class she was in and they had volunteered at a Special Olympics Colorado track meet. "I loved the spirit and smiles," explained Maren, who began coaching after that experience.
Currently, Maren coaches basketball, swimming, track, and bowling. She has also coached skiing in the past. "You always have to get the best out of your athletes," said Maren. "The smiles and determination are amazing."
Maren's favorite Special Olympics Colorado memory was when one of her athletes who uses a walker and is non-verbal would not start a track race. Once she saw Maren at the finish line with a Coca-Cola, she began sprinting towards the finish line so she could get her favorite treat. "She hustled and had the biggest grin on her face," Maren reminisced. "The crowd jumped to their feet to give her a standing ovation. It made me cry because I was laughing so hard."
Maren loves the challenge, inclusion and empowerment of coaching for Special Olympics Colorado. She said that sports teach everyone so much, whether it be through competition, winning and losing, how to be a good sport and how to work as a team. "All skills you use in the game of life," said Maren.
Thank you, Maren, for your time and dedication to Special Olympics Colorado! We're proud to recognize you as the June Coach of the Month!