The Impact of Being a Special Olympics Clinical Director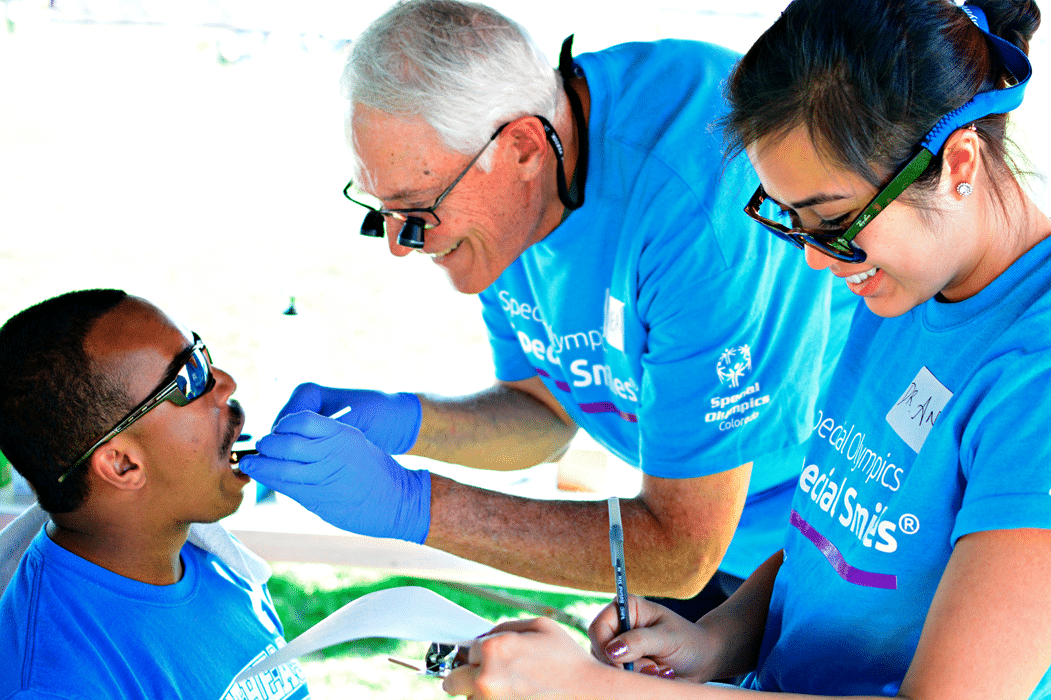 By Allen H. Vean, DMD
Dr. Allen Vean has been a Special Smiles Clinical Director for 6 years. Read on to learn how becoming a Clinical Director for Special Olympics Colorado has impacted his life.
My journey with Special Olympics began six years ago when my daughter was on staff with the organization. I received a telephone call from her asking for help at a flag football event at Dick's Sporting Goods Park where a Special Smiles event was taking place. I arrived and participated in the event and have been a volunteer and Clinical Director from that time to the present.
As a pediatric dentist for many years, our training involves treatment of patients with diverse medical and dental needs. That training fits perfectly with the mission of Special Olympics. It is important that each one of us give back to the community. This can be in the form of volunteering, time, or financial giving. I have chosen to give back in the form of my expertise and experience.
The enjoyment of being a Clinical Director comes from knowing that we are providing a much-needed service to a population that has been neglected for many years. Our services are so appreciated by the athletes and their families.
A typical day as a Clinical Director involves making sure that the event runs smoothly. Set-up, assignment of volunteers, and flow need to be as efficient as possible. The best part of the day is the interaction with the athletes, volunteers, and the relationships that we establish.
Please consider becoming a Clinical Director. You will receive much more than you give!!
Learn more about becoming Clinical Director at SpecialOlympicsCO.org/BecomeAClinicalDirector