Q&A with Patty Boyd on Becoming a Clinical Director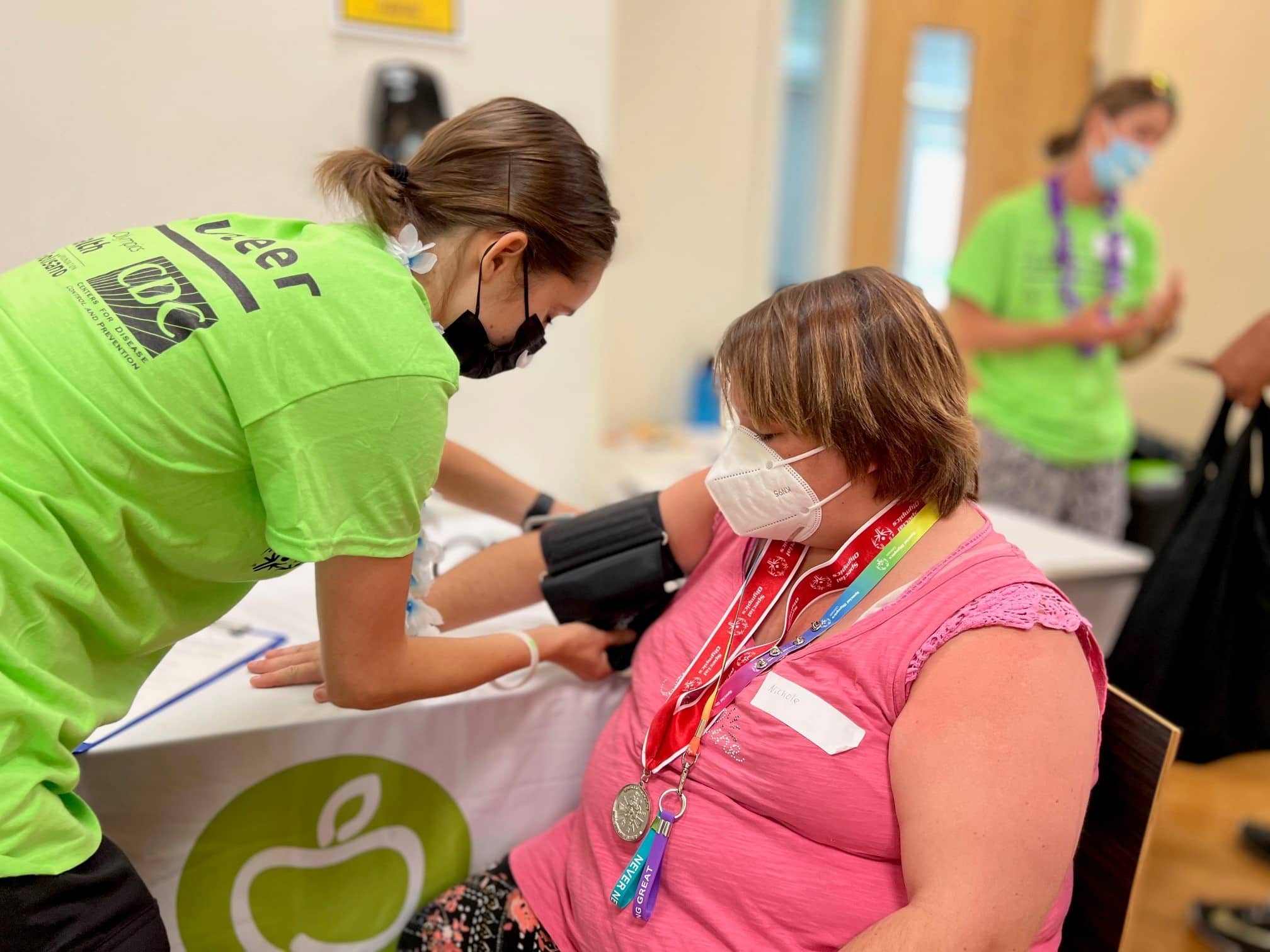 Patty Boyd is a Registered Dietician who is a Special Olympics Colorado Health Promotion Clinical Director. She is a former employee of Tri County Health and use to work in the Community Health Sector as well.
How long have you been a Clinical Director for Special Olympics Colorado?
I was asked to become a Clinical Director in 2014.
What made you want to become a Clinical Director?
My first experience with Special Olympics was World Games in Dublin, Ireland in 2003. A friend asked me to join her. My friend was a Global Advisor and said they needed volunteers. It was an unbelievable experience. I participated in the international training that happened before the games began. As a registered dietitian, I was fascinated by the "world: of food pyramids."
What do you enjoy about being a Clinical Director?
The opportunity to share healthy lifestyle tips with the athletes. I also enjoy their genuine joy of participating in a sport.
Have you changed anything through your experience working with people with intellectual disabilities in your day-to-day job?
Yes, working with the athletes changes interactions in your life, not just a work environment.
What is a typical day like for a Clinical Director when leading a Health Screening?
Busy! Set up the venue so it is an easy flow for the athletes and make it colorful! Keep an eye on the flow and everyone's deminer. I watch for frustrated, tired, etc. and try to give the individuals some TLC [tender loving care].
What has been your favorite experience in being a Clinical Director?
At the 2015 Special Olympics Colorado Summer Games, I chatted with an athlete about the health issues of smoking cigarettes. He was not very verbal but we wrote out a goal to decrease the number of cigarettes per day. He was back for the 2016 games, waited patiently for me to finish what I was doing, and wrote down that he had QUIT! I asked if I could hug him and he opened his arms. I kept his note on my bulletin board for a couple of years.
Why should someone become a Clinical Director?
It is work that brings you much joy.
Learn more about becoming a Special Olympics Colorado Clinical Director at SpecialOlympicsCO.org/BecomeAClinicalDirector