Celebrating Oral Health Day – March 20th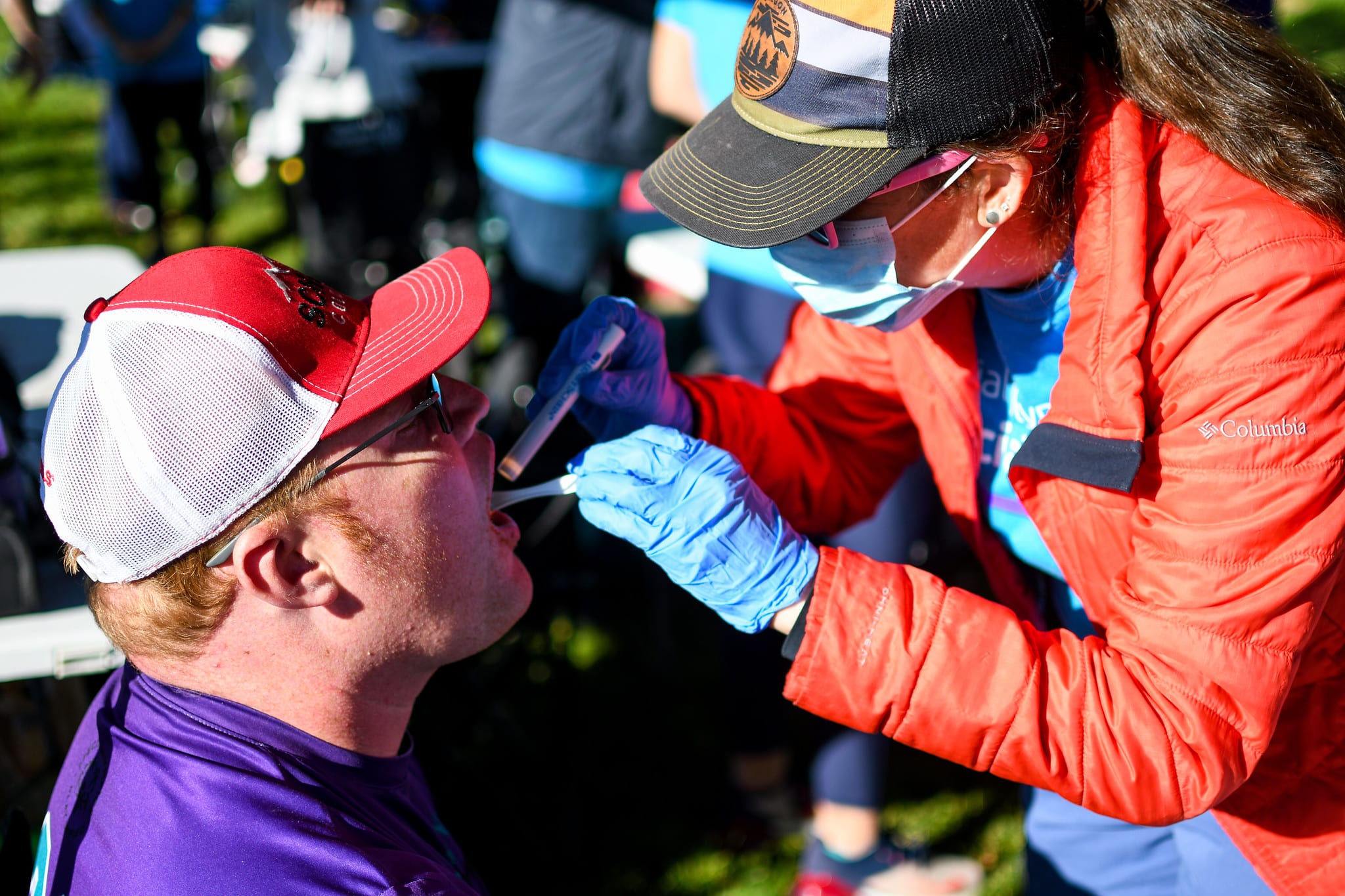 By Jena Twete, Sr. Inclusive Health Messenger
In the Fall of 2022, Special Olympics Colorado (SOCO) was awarded a grant from the Colorado Dental Association (CDA) Foundation to help in supporting the dental health community by improving access to dental care, supporting oral health education and statewide programs, and promoting the wellbeing of the dental profession.
Special Olympics Colorado utilized the funds to help re-launch our mouthguard fitting clinics and purchase equipment so we can offer these clinics in any type of setting (indoor or outdoor). Through the support of the CDA Foundation, 74 athletes received properly fitted mouthguards at our Northeast and Denver Regional Flag Football competitions. Additionally, 52 athletes went through the Special Smiles screening offered at the same time, with 9 athletes receiving referrals for follow-up care. Referrals were provided through our partnership with WayFinder.
The equipment purchased with funds from the CDA Foundation will be utilized in the years ahead.
Our next mouthguard fitting clinic and Special Smiles screening will be held at State Summer Games in June in Grand Junction and at State Summer Classic in August. And who knows, our mouthguard fitting clinics may pop up at additional events in the fall!
It is important to protect your teeth during competition and stay up to date on your oral health! Don't forget to visit your dentist twice a year.
Click here to learn more about Special Smiles and Inclusive Health.