Lifting the Way to USA Games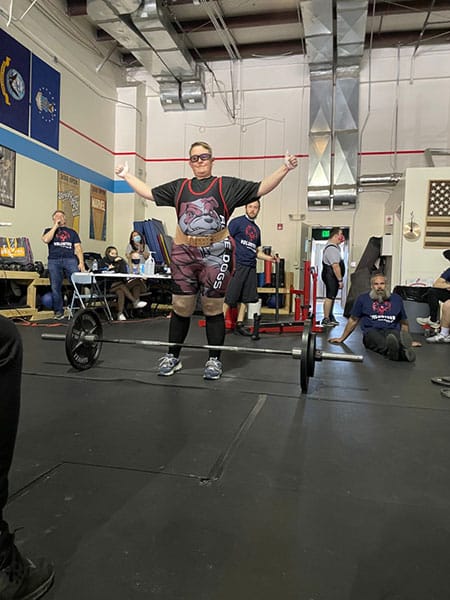 When Tania Wright began competing in powerlifting earlier this year, she could only deadlift 110 pounds. Now, she can deadlift 275 pounds (a record for Special Olympics Colorado) and is heading to the 2022 Special Olympics USA Games in June.
Tania began competing for Special Olympics Colorado in October 2020. Due to the COVID-19 pandemic, Tania wasn't able to compete in the usual Special Olympics CO sports, but jumped right in with flag football skills and the All Star Basketball Skills Challenge that replaced the 2021 basketball season.
When it came to deciding which spring sport to compete in, Tania said she wasn't very interested in some of the sports that were offered, so she decided to try out powerlifting and joined the Rude Dogs Powerlifting Team. She explained that during her first practice, her team was learning how the proper form of the lifts in order to not get hurt. "I got done and I looked at the coach and then said, 'Is this considered deadlifting?' And she said yeah and I was like okay," exclaimed Tania. "And that for me was like challenge accepted and I loved it from then on."
Her powerlifting coach, Tom Miller, explained that coaching Tania has been nothing short of wonderful. "Tania is a no-nonsense hard worker who listens and is willing to do what it takes to be a champion," said Tom. "She is very focused and determined and she works very hard at every single practice.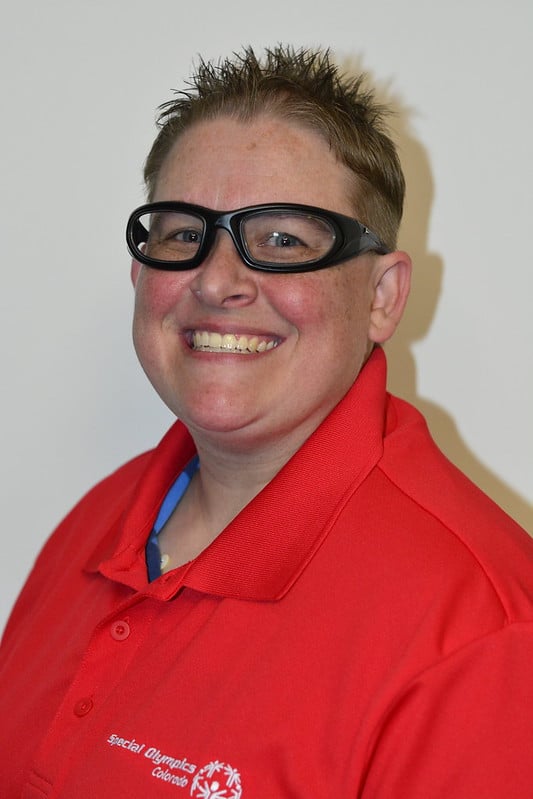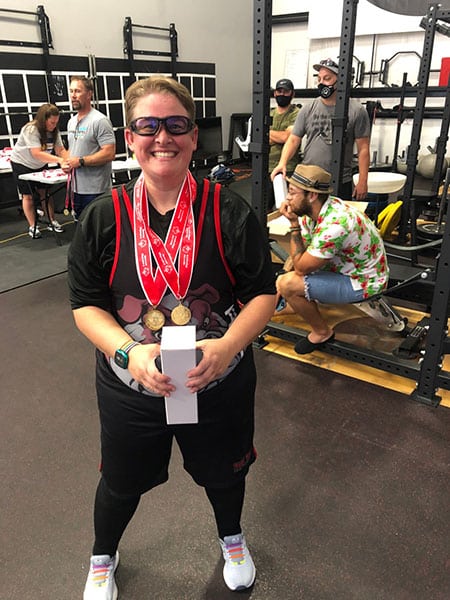 From there, Tania competed in her first powerlifting competition, which was also her first ever Special Olympics Colorado competition. "I loved it," said Tania. "Powerlifting is definitely my sport."
At her first state powerlifting competition, Tania broke the Special Olympics Colorado deadlift record with 275 pounds. The previous record was 205 pounds. "It's amazing that in her first year lifting, she set a deadlift record of 275 pounds," Tom said. "And we know she has more in the tank!"
Now, after one state competition under her belt, Tania is headed to the 2022 USA Games to compete in powerlifting for Team Colorado. "Going to USA Games after only one year of competing in a sport is unusual. I'm sure it's something that probably has a very small chance of happening," said Tom. "But Tania is an unusually gifted athlete and someone who's worked extremely hard for what she's achieved."
To prepare for USA Games, Tania has joined a gym and is working out more. She currently lifts at least once a week and plans to get stronger.
Tania explained that while she's a little nervous for USA Games, she's honored to be able to represent Team Colorado. She's also excited and is looking forward to meeting new people, making new friends, and is especially excited to compete.
We're wishing Tania and the rest of Team Colorado good luck at the 2022 Special Olympics USA Games this coming June!