How to Make Your School More Inclusive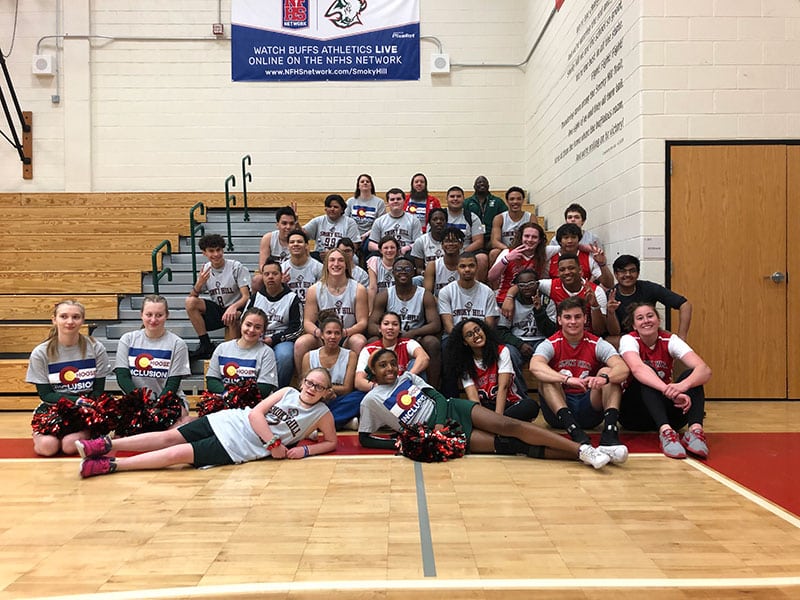 August is National Back to School Month! What better way to celebrate than thinking about all of the ways you can make your school more inclusive, whether you're a student or a teacher.
At Special Olympics Colorado, we strive to ensure that everyone feels included both on and off the field. Through Unified Champion Schools, we work to reduce bullying and exclusion, promote healthy activities and interactions, overturn stereotypes and negative attitudes, eliminate hurtful language in schools, and engage young people as leaders of a new social environment.
As you head back to school, think about the different ways you can make your school more inclusive.
Here are 10 ideas to get you started:
There's no better way to bring people with and without disabilities together than through the power of sports. If your school already has a Unified team, think about expanding the team, whether that means bringing in more students or adding more Unified sports.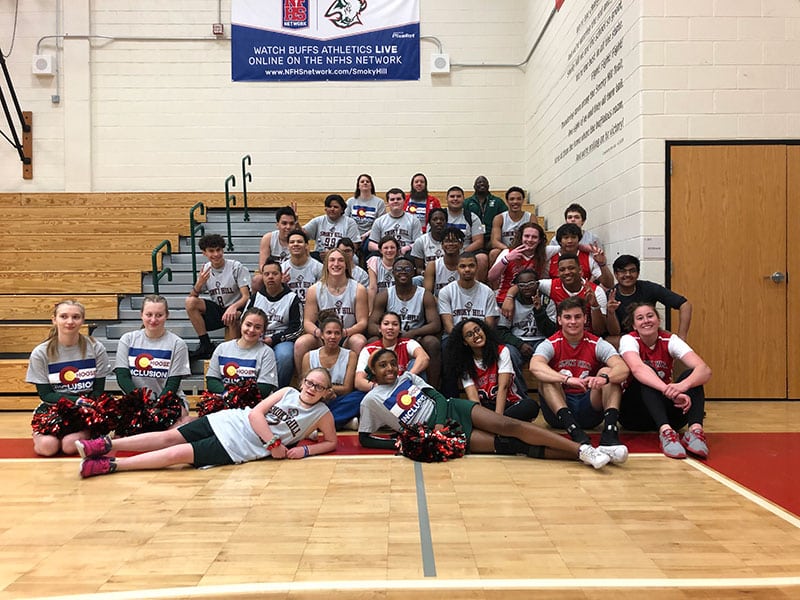 2. Throw an inclusive assembly or pep rally
Get the whole school involved to raise awareness about the Unified efforts at the school. Who doesn't love a good pep rally?
3. Create an Inclusion Club
When people with and without disabilities work together, great things can happen. These clubs can offer leadership opportunities for all students.
4. Create signs and cheer on your Unified team
Not every athlete has friends or a family cheering them on during competitions, so imagine the feeling they get when there is suddenly a crowd of supporters behind them. When your school's Unified team goes out to compete, show your support by creating signs and cheering them on.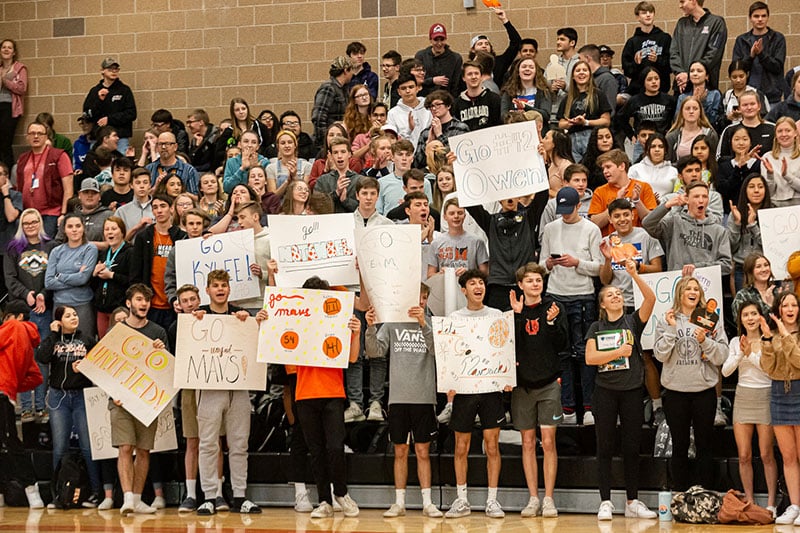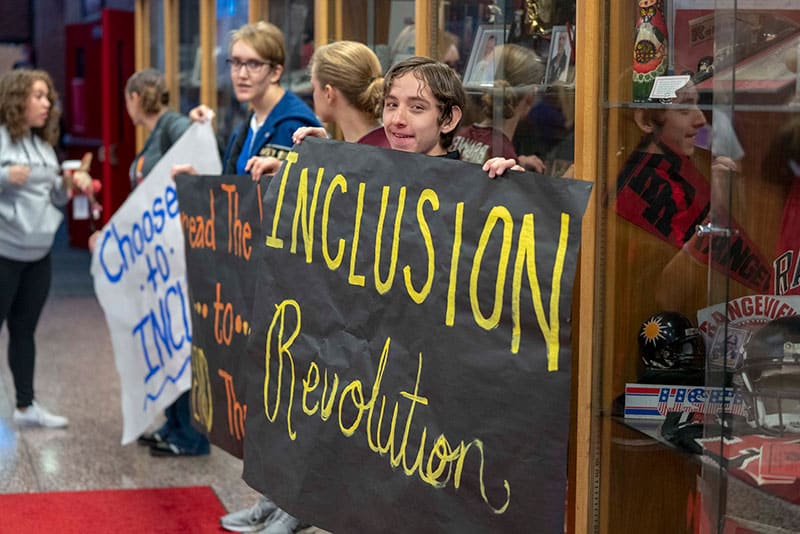 5. Get your school involved in the Spread the Word campaign each year
Spread the Word is a global campaign for inclusion for people with and without disabilities. Get your school involved and encourage students to sign the pledge for inclusion! The Spread the Word: Inclusion campaign occurs on the first Wednesday of each year and the next one will be on March 2, 2022.
6. Form a team for the Special Olympics Colorado Plane Pull or Polar Plunge
Did you know many schools across the state participate in the Special Olympics Colorado Plane Pull and Polar Plunges? Recently, Regis High School's Polar Plunge raised more than $26,000 for Special Olympics Colorado, taking home the "Coolest School" award!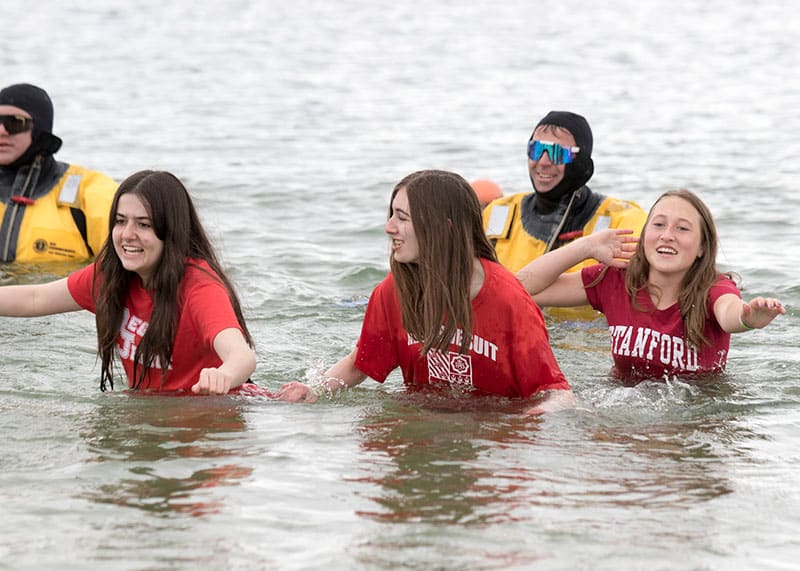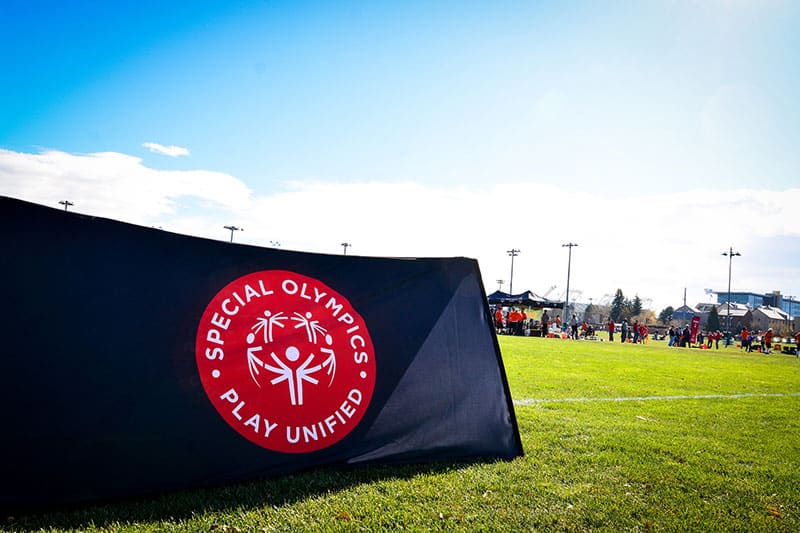 7. Start an initiative or program at your school
Special Olympics Florida athlete, Tajha Ilerant, didn't like seeing her peers sitting alone at lunch, so she decided to do something about it. She started Spirit Sidekicks, where students with intellectual disabilities have a partner without intellectual disabilities to each lunch and talk to them. Creating programs like these help students feel welcome and included.
8. Start Unified Physical Education or Healthy LEAP at your school
Health and fitness is important for everyone. Unified Physical Education provides a unique opportunity for students with and without disabilities to come together through ongoing educational and physical activities. The class supports the development of leadership skills for all students, and the empowerment of ALL students to foster an inclusive class and school-wide environment. Unified Physical Education courses can be a gateway for further participation in Special Olympics programs and events.
Additionally, Healthy LEAP (Lifestyle, Education and Application Program) is a series of health, nutrition, fitness safety and injury prevention lessons created specifically for youth with and without disabilities. Healthy LEAP is designed to meet Colorado Department of Education's Comprehensive Health Standards.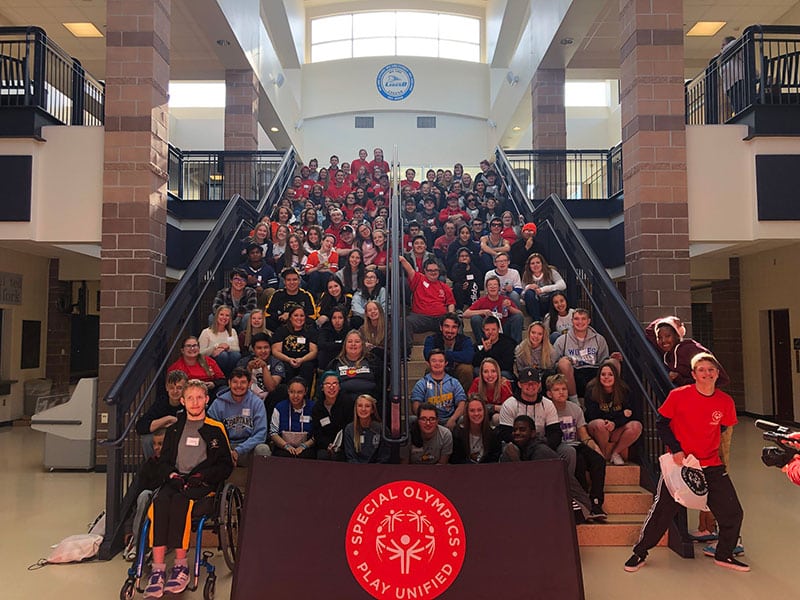 9. Attend the Unified Youth Summit
Each year, Special Olympics Colorado hosts the Unified Youth Summit. The summit will feature speakers, a panel and activities that focus on leadership and inclusion. The Youth Summit is planned, organized and executed by the Special Olympics Colorado Youth Activation Committee and is youth leadership at its finest!
10. Learn more about youth leadership opportunities outside of school
There are so many more ways to get involved outside of schools to learn about inclusion. The Special Olympics Colorado Youth Activation Committee represents middle school, high school, and college students across the state and work together to develop strategies to promote schools and communities. Camp Shriver is another way to get involved, where athletes and Unified partners attend an inclusive sports camp to expand their experience in a variety of sports, develop their leadership skills, and create lasting friendships with peers. Through these opportunities, students can take the skills they've learned and implement them in their schools.