November 2023 Change Makers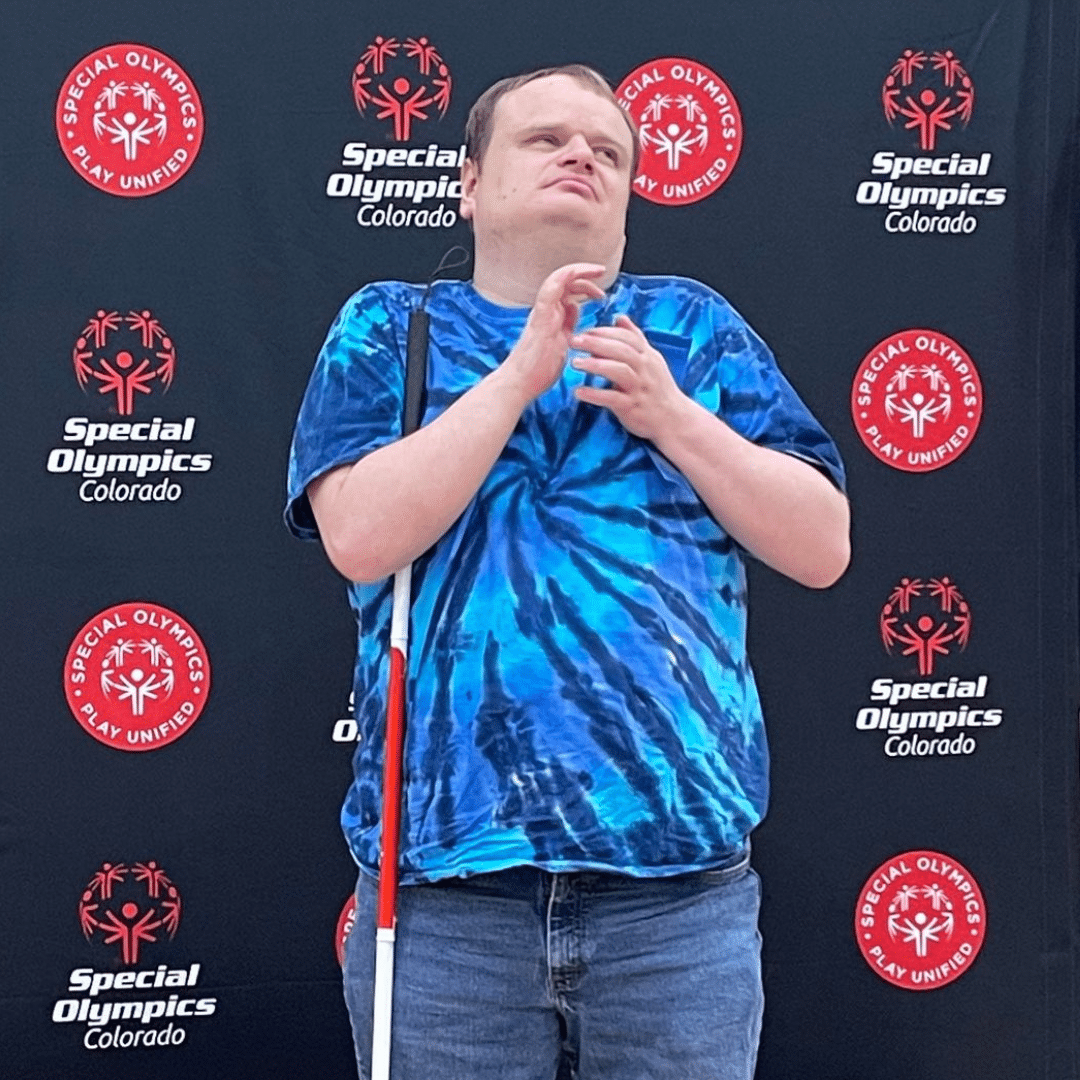 Kate Yonushewski
Athlete of the Month
Kate Yonushewski has been involved with the Special Olympics for over 6 years, is a third-year Fitness Captain, and has been a Health Messenger for almost a year now. She is an avid participant in many sports Special Olympics Colorado offers, including swimming (her favorite), basketball, volleyball, softball, and flag football.
Last year, Kate was also the very first Special Olympics Colorado Athlete Leadership Fellow, where she helped Special Olympics Colorado implement organization-wide Unified Leadership goals. She ended her fellowship by giving an educational presentation about office etiquette and what office skills she learned throughout her time here.
Kate is a true leader in the Special Olympics Colorado community. You can always catch her at a Polar Plunge, Plane Pull or any athlete leadership event. Kate is also very active on the Special Olympics Colorado Young Professional's Board.
Congratulations, Kate, on being recognized as the November Athlete of the Month!
SCHEELS
Community Partner of the Month
At Special Olympics Colorado (SOCO), we truly value our partnership with SCHEELS!
SCHEELS recognizes that participating in sports programs offers benefits and lessons that carry over to all aspects of life. Together, we recognize the strength in building communities where every person, regardless of their ability level feels they belong and can build a strong social network of friends and mentors.
This year, SCHEELS has generously supported the Polar Plunge, Plane Pull, and State Flag Football. Support from SCHEELS allows athletes to continue establishing friendships, improving their health, and learning how much they are capable of achieving. We greatly appreciate their commitment to the Inclusion Revolution and are thrilled to recognize them as our November Community Partner of the Month.