Special Olympics Colorado Hosts Two State Summer Games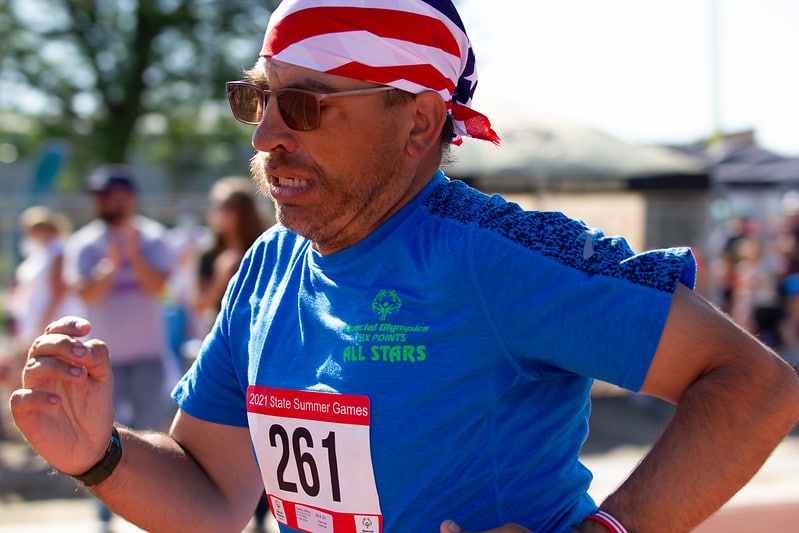 FOR IMMEDIATE RELEASE – Media Contact: Sr. Director of Marketing, Ben Theune | 719-201-9473
Special Olympics Colorado to Host Two State Summer Games
Annual competition split into two events to be held in Aurora and Grand Junction, June 5th & 12th
Denver, CO – May 26, 2021 – Special Olympics Colorado, Colorado's premiere sports organization for individuals with intellectual disabilities, is proud to announce two 2021 State Summer Games presented by Spectrum.
Front Range State Summer Games will take place at Sky Vista Middle School in Aurora on Saturday, June 5th while the Western Slope State Summer Games will take place at Colorado Mesa University in Grand Junction on Saturday, June 12th.
"The Special Olympics Colorado community is absolutely thrilled to again be hosting in-person State Summer Games," stated Special Olympics Colorado President and CEO, Megan Scremin. "Our team has gone above and beyond to ensure these events will provide amazing sport and healthy living experiences for athletes, coaches and volunteers while maintaining strict compliance with all local, state and Special Olympics health guidelines."
The week of festivities will commence Friday, June 4th with a virtual opening ceremony hosted on Special Olympics Colorado's Facebook page and YouTube channel. From there, athletes will compete in athletics (track & field) and soccer on the Front Range while athletes on the Western Slope will also compete in athletics and soccer. State powerlifting meets will take place in both regions with Western Slope State Powerlifting on Saturday, June 5th and Front Range State Powerlifting on Saturday, June 12th.
Other State Summer Games events will include health and wellness performance stations, Young Athletes programming, a virtual victory dance and a Champions Highlight Show recapping the games.
Click here for full summer games information and volunteer opportunities. Please click here for Front Range State Summer Games information and here for Western Slope State Summer Games information.
Young Athletes and Special Smiles programming made possible by Comfort Dental.
About Special Olympics Colorado:
Special Olympics Colorado provides year-round sports training and competition for nearly 18,000 athletes with intellectual disabilities and unified partners. Through the support of an amazing community of coaches, volunteers, donors, sponsors and partners, Special Olympics Colorado is able to offer hundreds of annual engagements, free of charge, to individuals age 2 and up. For more information about Special Olympics Colorado please visit SpecialOlympicsCO.org, or like us on Facebook, follow us on Twitter & Instagram, connect with us on LinkedIn and subscribe to our YouTube channel.
###