It's Finally Happening: Amanda Leonard Heads to the 2023 World Games in Berlin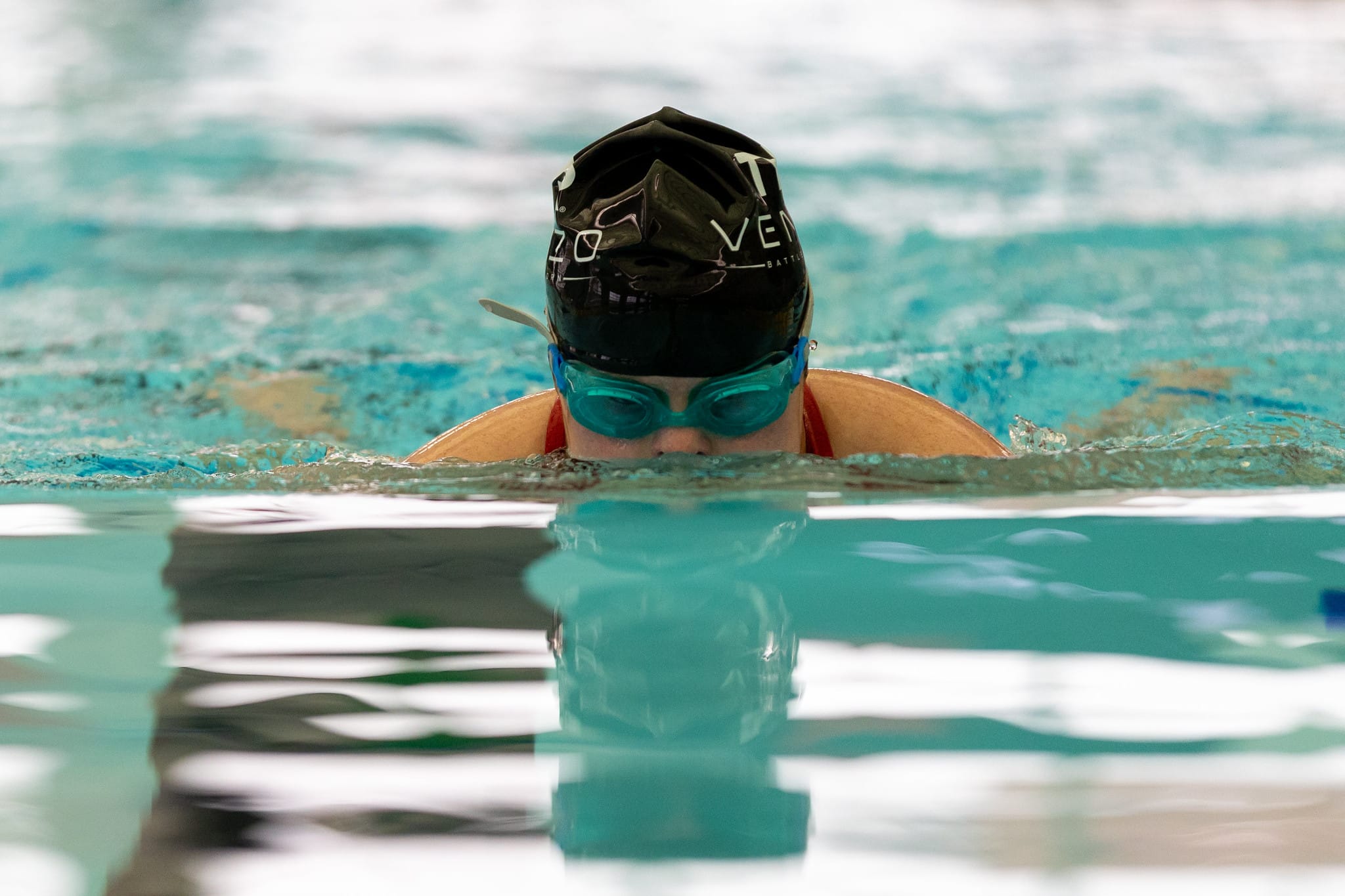 After waiting 3 long years, Amanda Leonard is finally heading to the Special Olympics World Games this summer.
Amanda is an athlete through and through. She has been competing for Special Olympics for more than 30 years and competes in skiing and swimming. Like many Special Olympics athletes, Amanda dreamt of competing on the global stage; then her time to shine arrived.
Back in 2019, it was announced that Amanda would be attending the 2021 Winter World Games in Sweden, where she would be representing Special Olympics USA on the ski team. The first roadblock came when Sweden pulled out from hosting due to failed funding. The Games were then pushed back to 2022 with Kazan, Russia as the new host city.
Then, because of the COVID-19 pandemic, the Winter World Games were postponed to January 2023. Amanda was finally ready to show off her skiing talents and win a gold medal.
But then Russia invaded Ukraine and the Games were officially cancelled. "We can no longer ensure the effectiveness of the World Winter Games in Kazan or the safety of our athletes and community," Special Olympics International wrote in a statement about their decision to cancel the event.
Amanda was devastated. She had looked forward to competing on the international level and reasons out of her control left her unable to do so.
Until now.
In 2022, it was once again announced that Amanda would be attending World Games, this time, in Berlin, Germany where she will compete in swimming.
It's been a bumpy road, but now it's finally happening! "I was very surprised and it made me proud," Amanda said on being selected. "I'm excited to go to Berlin."
Amanda began swimming more than 30 years ago when she and her family were still living in North Carolina. Her sisters, Samantha and Alex, were both swimmers and became huge role models for Amanda, while also keeping her competitive. "What propelled Amanda to be proficient in all of the strokes was that she had great role models," explained Greg Leonard, Amanda's father and Special Olympics Colorado coach. "Her older sister, Alex, helped Amanda with butterfly and her younger sister, Samantha, taught Amanda backstroke. Amanda also gets her competitiveness from her sisters."
Amanda will join 8 other athletes from across the nation to make up the Special Olympics USA swim team. She will be competing in the 200 meter Breaststroke, the 100 meter Individual Medley and the 50 meter Freestyle Relay.
To prepare, Amanda is in the water 4 days a week. She works at Former Saint, the restaurant at the Hyatt Regency Denver at the Convention Center and after work, she uses the hotel pool for 3 out of her 4 training days. On the 4th day, Amanda is practicing with her Special Olympics Cherry Creek swim team at Smoky Hill High School.
Amanda has been following the same training schedule since 2021 and during each session, she swims 64 laps, equivalent to 1.5 miles. She works on her stroke technique to ensure that her strokes are correct and that she won't be disqualified. She also lifts weights to gain overall strength. "I've been working hard and training really hard," Amanda said.
Amanda is looking forward to hanging out with her friends and teammates and competing against athletes from around the world. She's also very excited to have her entire family supporting her from the sidelines. "When it was announced, whether it was Sweden, Russia or Berlin, there was never a question in any of our minds that we're all going," said Greg.
"I feel excited for them and I'm happy they're coming," added Amanda.
Amanda has high hopes. While all athletes hope to medal, Amanda said she's also determined and ready to cheer on her teammates. Good teamwork and sportsmanship is something that Amanda and her Cherry Creek teammates work on at practices. After each race, they always reach across the lane to congratulate their competitors.
While traveling to World Games is an adventure of its own, Amanda is looking forward to a few more details that will make this trip exceptional. Not only will this be Amanda's first time traveling internationally, but she will also be celebrating her 37th birthday in Germany on June 12. "I'm excited," said Amanda. "It's going to be a good party and I'll celebrate with my teammates and new friends."
"It's hard to put into words what [going to World Games] means," said Greg. "We're very proud of her and what she's accomplished. It's the culmination of a lifelong love of being an athlete and we look forward to cheering her on."
Amanda is very grateful to be selected to attend World Games this summer and feels it's an honor to not only represent USA, but Colorado as well.
Good luck at the 2023 World Games, Amanda! We are so excited to cheer you on right here in Colorado.
If you would like to support Amanda on her journey to World Games, click here.
Click here to learn more about the Colorado delegation representing Special Olympics USA.